THE Abbotsford Police Department's Missing Person's Unit investigators that continue to investigate the disappearance of 15-year-old Tatyana Hill said on Wednesday that they believe she may be in the company of Daniel Ames and travelling within the Lower Mainland area.
Ames is a 47-year-old American citizen described as 5'5, 181lbs with blue eyes and blonde hair.
Police said that Tatyana's disappearance was entirely out of character, creating concern for her family and police.
Tatyana was last seen in the 32600-block of Rossland Place at 11 a.m. on May 6. She is described as 5'1, with long blond hair and blue eyes, and wearing braces. No current clothing is known.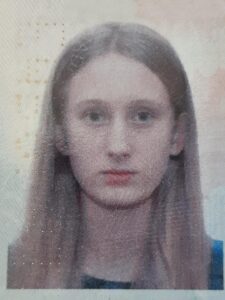 The police are urging the public to immediately report any sightings of either Ames or Tatyana to police. If you know their current whereabouts, you are requested to call 911. If you have information that may help investigators, contact the Abbotsford Police at 604-859-5225.