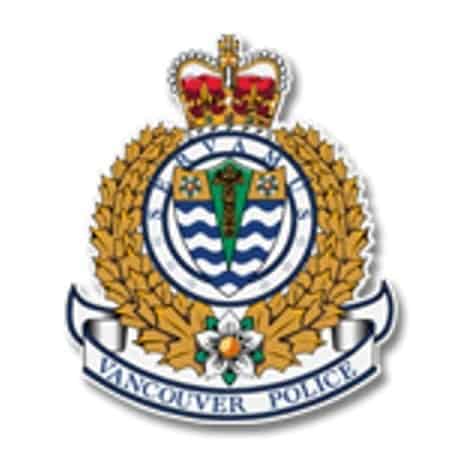 Address: Able Auctions – 13557 77th Avenue, Surrey
Public Previews: Thursday, May 2 and Friday, May 3 – 12-6 p.m.
Auction Date: Saturday, May 4 – 9 a.m.
25 THINGS YOU CAN BUY 
1. 300+ bikes
2. Wayne Gretzky 1980-81 O-Pee-Chee #250 Hockey Card
3. Tools
4. Stainless steel double kitchen sink
5. Jewelry
6. Canon EOS Rebel T5i Digital Camera with lens
7. AED machines
8. Louis Vuitton bag
9. 49" Ultra HD 4K Flat Screen TV
10. Men's Gucci watch
11. Comic books
12. 1984 Canadian $100 22K gold coin
13. Sporting equipment (skis, snowboards, climbing gear, etc.)
14. Video games
15. A dog bed
16. A dental X-ray machine
17. Bag of men's socks and underwear
18. Metal armoured legs
19. Electric guitars
20. A pair of Adidas Yeezy Bost shoes
21. Bag of men's underwear and socks
22. Victoria's Secret bras
23. Household appliances
24. A platinum diamond engagement ring
25. A wheelchair
THE annual Vancouver Police Recovered Goods Auction is returning to Surrey on Saturday, May 4. The auction features goods recovered by the VPD that have gone unclaimed for the past six months, and there's no shortage of peculiar items up for grabs this year! 
This year features a large selection of anything a thief can steal – except the kitchen sink.
Check that. There's even a stainless steel double kitchen sink in the Vancouver Police Department's 2019 auction.
The auction is known for its assortment of bikes and this year is no different, with over 300 lots – featured brands include Trek, Specialized, Cannondale, Santa Cruz and Giant. Racing, mountain, road, hybrid, cruise and BMX bikes are all up for grabs. There's even a vintage penny farthing bike (decorative, not rideable).
Jewelry is popular — with over 120 recovered pieces on the block this year. There is a large selection of gold, including one 14-karat white gold diamond-set dress ring with a total diamond weight of 2.50 karats valued at $4,900. Collectors will enjoy the variety of collector coins (including a 1984 Canadian $100 22-karat gold coin) and miscellaneous bank notes; there is also a stamp collection and assortment of hockey cards up for auction.
Tools and electronics continue to be popular targets for thieves with wrenches, saws, headphones, Bluetooth speakers, cameras and TVs all represented. Outdoor enthusiasts will find a wide array of camping and fishing gear, ski and snowboard equipment and other sporting goods. Other items to look out for include: men's and women's designer clothing, shoes and purses; children's toys; comic books; artwork; and musical equipment, including a Les Paul Limited Edition custom electric guitar. 
Many of these items will be auctioned off for a fraction of their original value.