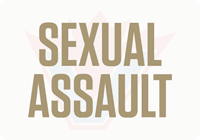 PEEL Regional Police's investigators from the Special Victims Unit have arrested the principal of a private school in the City of Brampton in relation to a sexual assault investigation involving a 16-year-old female from the private school.
On June 8, Sanjiv Kumar, a 54-year-old man from Brampton and also known as Sanjiv Dhawan, was charged with sexual assault and sexual exploitation. He was released on an undertaking, and will appear at the Ontario Court of Justice in Brampton on August 24.
Investigators believe there may be additional victims and are encouraging them to contact the Special Victims Unit at 905-453-2121, ext. 3400. Information may also be left anonymously by calling Peel Crime Stoppers at 1-800-222-TIPS (8477) or by visiting peelcrimestoppers.ca.
Kumar's lawyer, Justin Safayeni in an email to The VOICE noted that the charges against his client have not been tested or proven in court.
Kumar in a post on his Facebook wrote: "I was shocked to learn last night that I was being charged with a criminal offence in relation to one of my students. To all my family, friends and former students: Please rest assured that these allegations are false. I look forward to clearing my name in the courts over the coming weeks."
He added: "As the school and its students remain my priority, and I don't want this unfortunate event to become a distraction, I will be taking a leave of absence from the school until my name is cleared."