CALGARY Police on Friday said that in the interest of public safety, it is issuing public information and a warning regarding a high-risk offender, Gurbir Singh Mangat, 30, who was released to the Calgary community on June 9 after serving a four-year sentence for a series of stranger sexual assaults.
Police said that Mangat committed previous sexual assaults during a short timeframe in April 2018 in Calgary. In these offences, he targeted women that were unknown to him and approached his victims at different locations in the downtown area, including inside a retail store, outside of an apartment building and while walking on a path.
Mangat will be closely monitored by the Calgary Police Service High-Risk Offender Program.
He is described as 6'4" tall, 188 pounds with black hair and brown eyes.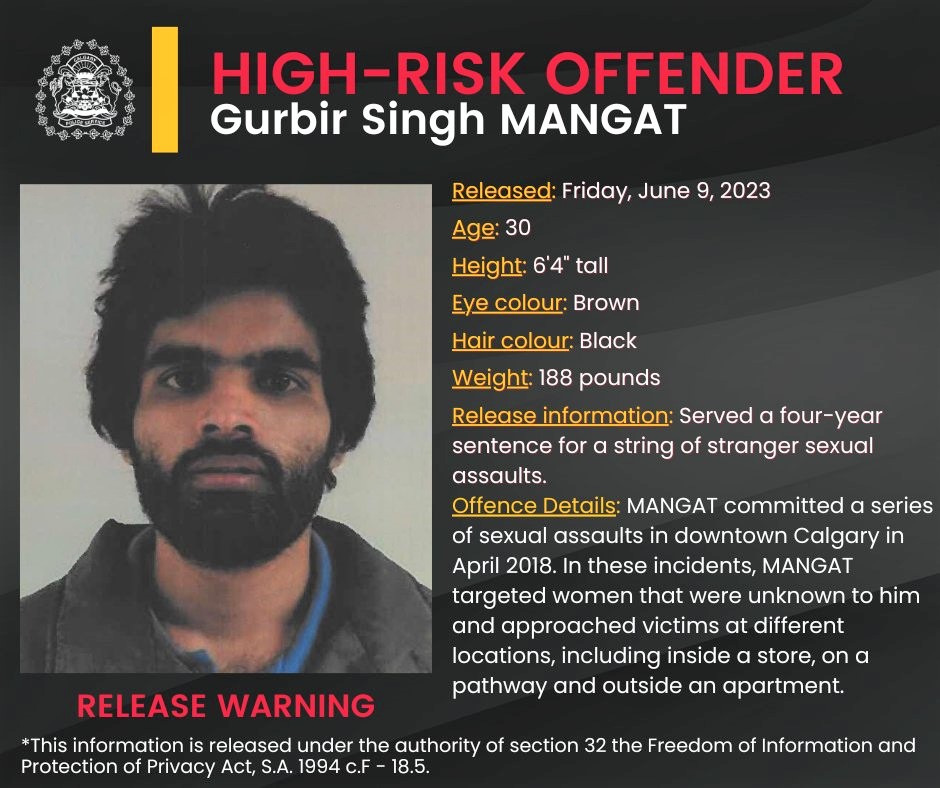 The Calgary Police Service said it was issuing this information and warning after careful deliberation and consideration of all related issues, including privacy concerns, in the belief that it is clearly in the public interest to inform members of the community of Mangat's release.
Members of the public are advised that the intent of the process is to enable members of the public to take suitable precautionary measures and not to embark on any form of vigilante action.