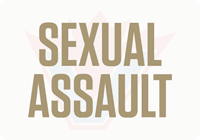 THREE men have now been charged for sexual assault in relation to a 2018 incident in Vancouver.
Just before 4:30 a.m. on November 5, 2018, University RCMP received a 911 call from a woman who reported she had been sexually assaulted by three men at the residence in Vancouver on Acadia Road.
The University RCMP immediately launched an investigation and sought assistance and expertise from the BC RCMP Major Crime Section (MCS), who took conduct of the investigation.
The BC Prosecution Service has approved charges against three men allegedly involved in the assault. Treymont Levy, 26, Trivel Pinto, 25, and Ben Cummings, 24, have each been charged with one count each of sexual assault. Levy has been charged with one count of voyeurism in addition to the sexual assault charge.
The three men have been arrested and remain in police custody at this time. They are expected to appear in a Richmond Provincial court at a later date.
According to a media report, the three are former UBC football players. Pinto and Cummings were on the Thunderbirds roster in 2018. Levy's final season was in 2016.
"We understand there may be questions related to the circumstances around this assault, but we respect that this matter now is before the court. As such no further information will be provided," said Acting Officer-In-Charge (A/OIC) Superintendent Sanjaya Wijayakoon of the BC RCMP MCS
"Our priority at this time is to prepare for, and to continue to provide support for the victim through the upcoming court process."