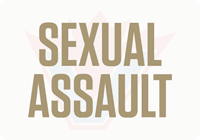 Friday Update:
Vancouver Police investigators have concluded their investigation into a sex assault reported Tuesday evening on the West side of Vancouver and have determined there is no risk to the public. 
Police encourage anyone who does not feel safe in any situation to call 9-1-1 immediately.
No further information is available.
VANCOUVER Police are warning the public about a stranger sex assault of a teenager on Tuesday evening in Vancouver's West Side.
A 17-year-old girl was walking home, following a sporting event at Churchill Secondary School, at around 6 p.m. on West 54th Avenue between Montgomery Street and Osler Street, when she was grabbed from behind by an unknown man. She was able to fight him off and run away.
The man is described as very tall and wearing all black clothing.
Police are asking anyone with dash cam footage, or those who have vehicles equipped with factory video surveillance (specifically from a Tesla), who were in the area of West 54th Avenue and Oak Street around 6 p.m. on Tuesday, to contact Vancouver Police at 604-717-0602.