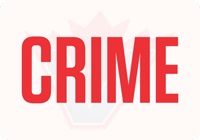 ON Wednesday, July 31 at approximately 7:30 p.m., Abbotsford Police conducted a follow-up inquiry on a man at a residence in the 2200-block of Sentinel Drive. The man was located at the residence, but he refused to exit the house when instructed and instead barricaded himself in the garage.
A three-and-a-half-hour standoff ensued, with police entering the residence to ensure the safety of the occupants. The suspect was taken into custody without further incident.
Currently the man is facing a charge of fail to comply with recognizance. Additional charges may be considered, police said.