[responsivevoice_button voice="UK English Female" buttontext="Listen to Post"] 
One-in-six Canadians 55 and older have failed to take medication as prescribed because of the cost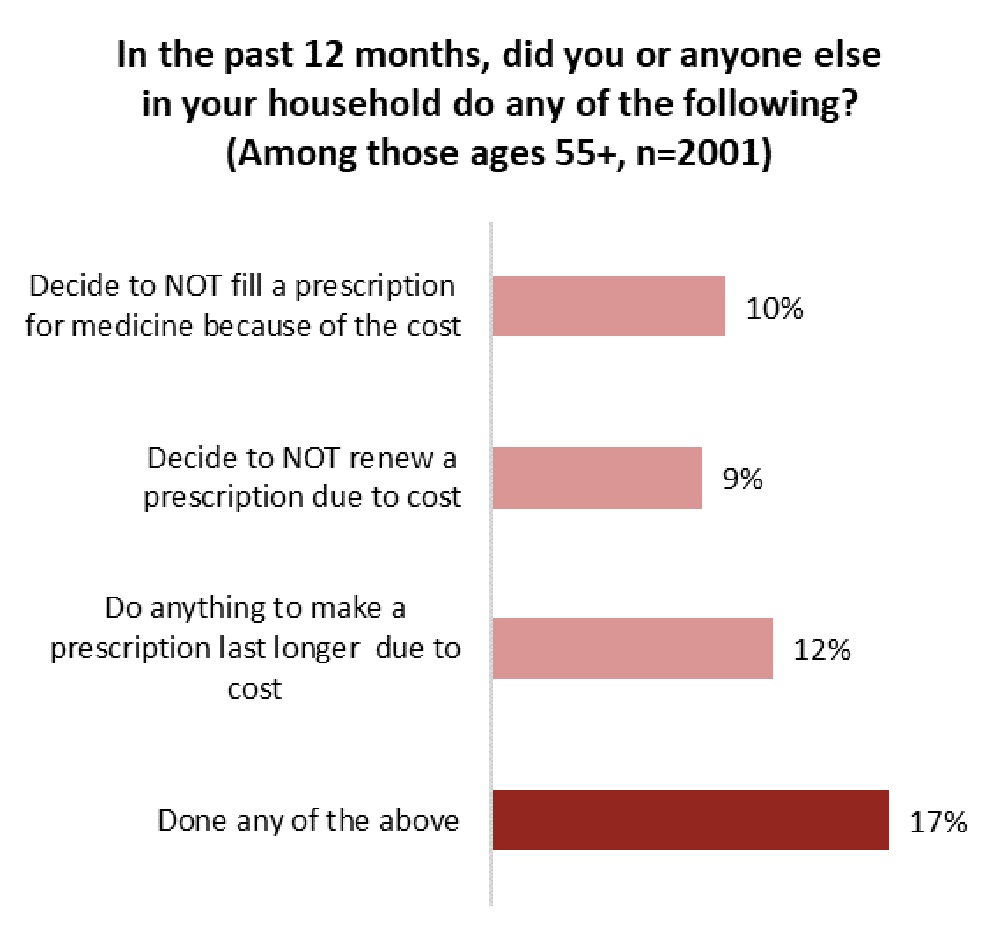 AS the federal government's Advisory Council on the Implementation of National Pharmacare calls for a universal, single-payer system for prescription drug coverage in Canada, a new report from the non-profit Angus Reid Institute – part of its ongoing series on access to and perceptions of health care among those ages 55 and older – finds a significant number of Canadians this age struggling to afford prescription medications.
The first part of this report – which focused on access to doctors and health care services – found one-in-five older Canadians (21%) facing major access issues, and a full majority having at least some trouble getting the care they need in a timely manner.
This second part of the study finds one-in-six Canadians (17%) in the 55-plus age group – a figure that represents upwards of 1.8 million people – say that they or someone else in their household have taken prescription drugs in a way other than prescribed because of cost.
One-in-ten (10%) have decided to simply not fill a prescription because it was too expensive, and a similar number (9%) have decided not to renew one for the same reason. One-in-eight (12%) have taken steps to stretch their prescriptions, such as cutting pills or skipping doses.
Some 17 per cent of Canadians 55 and older have done at least one of these things, and that proportion rises among those who have greater difficulty accessing other aspects of the health care system.
More Key Findings:
One-in-three aging Canadians who have "major access issues" (33%) with the health care system as a whole also have cost-related struggles with prescription drugs in their household
Perhaps unsurprisingly, household income is also correlated with difficulty dealing with the cost of prescriptions. One-in-five of those in the lowest income bracket (22%) have taken one of the cost-saving actions canvassed in this survey, while those with higher incomes are less likely to have done so
Medical devices such as hearing or walking aids also represent a cost challenge for many aging Canadians. Nearly three-in-ten (28%) who have such a device in their household say they have opted to delay purchasing a new one because of cost
One-in-six Canadians 55 and older (16%) have used cannabis for medical purposes, and almost three-quarters (73%) of those who used it say it worked