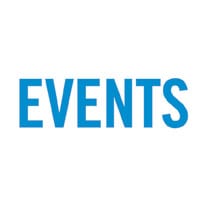 (These are FREE listings. Submit your event / announcement at EditorVoice@gmail.com in typed format as early in the week as possible. No posters please.)
Pacific Oral Health Society: Free Oral Cancer Screening
The Pacific Oral Health Society in collaboration with The Rotary Club of Surrey-Newton will be offering a free Oral Cancer Screening Clinic on Sunday, September 8. The clinic will be open from 9 a.m. to 4 p.m. at the Pacific Oral Health Center building located at Unit #300 15850 24th Avenue, Surrey. This free clinic is open to the public. To pre-register for a free screening appointment, call 604-536-2700. The goal of the clinic is to help reduce the barriers to oral cancer screening and support the prevention and early detection of oral cancer and pre-cancer. Last year, this event had been a great success as over 400 people pre-registered for the clinic and over 400 patients were examined by the dental team. The data collected by the Pacific Oral Health Society indicated that 37 people were found to be at high risk of having oral cancer. There were five cases that were direct referrals to the cancer clinic that showed positive signs for oral cancer. www.pohs.ca
South Asian Adults / Seniors: Yoga & Home Remedies
Vedic Seniors Parivar Centre of Vedic Hindu Cultural Society Surrey invites South Asian adults / senior members and non-members also to attend a presentation on "Health Benefits of Yoga & Important Home Remedies" you can use for keeping good general health by Sadhana Buch, expert yoga instructor on Sunday, September 8, 2-3:30 p.m., at Shanti Niketan Hall, 8321 140th Street, Surrey. There will be a question-and-answer session after the presentation. Tea and light snacks will be served. Contact Surendra Handa, Coordinator, at 604-507-9945 for further information.
Options Community Services
Improving migrant workers' experiences while working in Canada. Immigration Law. Employment Law. Employment Standards. If you would like to increase your knowledge on these topics, come to Surrey Centre Library, 10350 University Drive, Surrey, on Tuesday, September 10 at 5:30 p.m. Co-hosted by MLA Bruce Ralston, Minister of Jobs, Trad and Technology. For more information and to register connect with Shelley at 604-220-3057 or email at shelley.dhaliwal@options.bc.ca.
Muriel Arnason Library: Champions Project
Get Canadian work experience while improving your communication skills, making new friends, and learning about the resources available in the libraries and in the broader community. If you're a permanent resident, but not yet a Canadian citizen, this is one of the best opportunities for you. The information session for the project will be held at Muriel Arnason Library on Friday, September 13, from 12:30 – 2 p.m. For more information or to register for the program, visit www.librarychampions.ca or call Muriel Arnason Library at 604-532-3590.
The Dance Centre: Discover Dance! Series
Shiamak's Bollywood Jazz on Thursday, September 19 at 12 noon at Scotiabank Dance Centre, 677 Davie Street (at Granville), Vancouver. Tickets: $15 / $13 students, seniors, children. Tickets Tonight 604-684-2787 / www.ticketstonight.ca. Info: 604-606-6400. www.thedancecentre.ca
Shree Mahalakshmi Temple Fundraising Gala & Reunion
On Friday, September 20 at 6:30 p.m. at Fraserview Banquet Hall, 8240 Fraser Street, Vancouver. A Fundraising Gala Evening Dinner and Cultural Program with the intent to have a reunion of Shree Mahalakshmi Temple family, friends and community. Ticket: $35. Table Price: $500 for 8 people.
Shakti Society: Annual Wellness Day
Shakti Society presents bits 6th Annual Wellness Day on September 22, 8 a.m. to 4 p.m., at Bollywood Banquet Hall, 201 8166, 128th Street, Surrey. Free admission and light refreshments. Keynote speaker: Dr. Claudia Bussanich, dentist, Rajyoga meditation teacher and center coordinator of Brahma Kumaris, Vancouver. Workshops on yoga, dance, meditation, self-defence and more. For info, contact Sonia at 604-307-8796 or email shaktisociety2000@gmail.com.
(For more events, visit the "Events" section of our website at voiceonline.com)