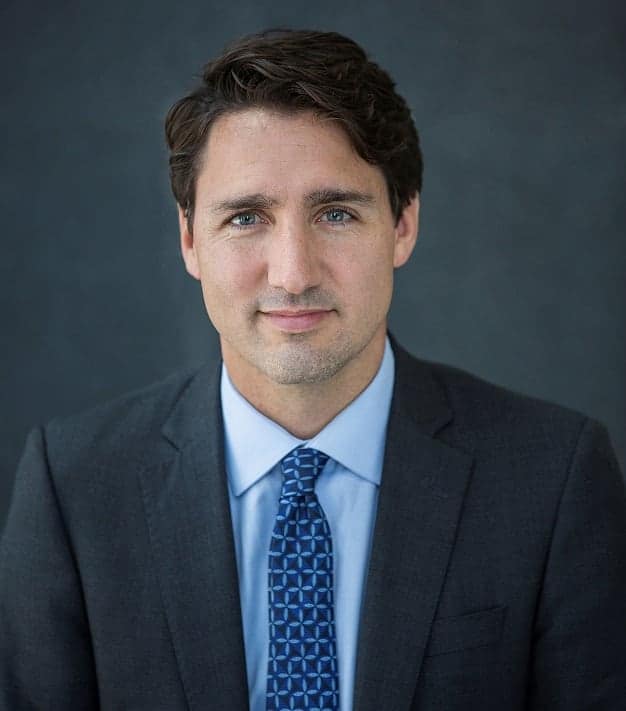 PRIME Minister Justin Trudeau on Friday in a statement on the terrorist attack on two mosques in Christchurch, New Zealand, in which at least 49 people were killed and 20 seriously injured, said: "Canada condemns this attack, and will continue to work closely with New Zealand, our close partner and friend, and others to take action against violent extremism. Hate has no place anywhere. We must all confront Islamophobia and work to create a world in which all people—no matter their faith, where they live, or where they were born—can feel safe and secure."
A man in his late 20s has been arrested and charged with murder, and authorities found an 87-page manifesto filled with anti-immigrant, anti-Muslim ideas, according to news reports. New Zealand Prime Minister Jacinda Ardern has described the attack as an "unprecedented act of violence" and called it "one of New Zealand's darkest days."
Trudeau said: "Canadians across the country were appalled to wake up to news of the terrorist attack on two mosques in Christchurch, New Zealand, that killed and injured so many people, including children.
"We extend our deepest condolences to the families and friends who lost loved ones in this senseless tragedy. To the people of New Zealand and to Muslim communities around the world: you are in our hearts and minds. We join in your grief and stand with you at this incredibly difficult time.
"Far too often, Muslims suffer unimaginable loss and pain in the places where they should feel safest. Canada remembers too well the sorrow we felt when a senseless attack on the Centre culturel islamique de Québec in Ste-Foy claimed the lives of many innocent people gathered in prayer.
"To move forward as a world, we need to recognize diversity as a source of strength, and not a threat. Last night's victims were fathers, mothers, and children. They were neighbours, friends, and family members. As with every life taken too soon, the full measure of their loss will never be known."
ANDREW Scheer, Leader of Canada's Conservatives and the Official Opposition, issued the following statement on the mosque attacks in New Zealand:
"As Canadians are learning the horrific details of last night's terror attack at two New Zealand mosques, I wish to express both my deep sadness at the tragic loss of innocent life and my profound condemnation of this cowardly and hateful attack on the Muslim community.
"Houses of worship, like the two mosques attacked last night, should be places where all people can meet freely and without fear. We stand with our Muslim brothers and sisters to ensure that they remain this way. We must condemn, in the strongest terms possible, the type of extreme and vile hatred that motivated this despicable act of evil.
"On behalf of the Conservative Party of Canada we grieve with you the loss of 49 innocent lives – fathers, mothers, brothers, sisters, children – each one a victim of hate.
"To the injured, and to the families and friends of all who were lost, we wish you strength on this dark day. To the Muslim community around the world and here at home in Canada, we stand with you and reaffirm our commitment to building a world where every people, of every faith, can live in freedom and peace together."
POLICE in Canada are on alert. Ontario's Peel Regional Police Chief Chris McCord said in a statement:
"As a result of the tragic incidents in New Zealand last night, this is a sad day for the Muslim population and all residents of New Zealand. This impacts the entire global community and we all grieve together. These acts of violence not only have an effect on those directly involved, but have a long-lasting impact on communities.  I have been in contact with members of my Muslim Advisory Committee and the Muslim Council of Peel and I want to reassure our Muslim community that our number one priority is to keep our community safe.
"Our Equity and Inclusion Bureau and Community Mobilization Teams will be connecting with the various leaders at our local mosques and other places of worship, to check on their well-being and work to resolve any concerns they may have.  Additionally, uniform officers and specialty units will be increasing their patrols and presence at places of worship within our region.
"I ask that members of the community remain attentive and vigilant and report anything they feel is suspicious or out of the ordinary.
"Please continue to keep all those affected in your thoughts and prayers."
THE National Council of Canadian Muslims (NCCM) condemned the devastating terrorist attacks on the two mosques in Christchurch, New Zealand.
"We denounce in the strongest possible terms the hate-driven carnage inflicted on the Muslim community in New Zealand. We mourn for the lives of the men, women and children cruelly murdered as they worshipped. These attacks are yet another deeply disturbing indication that Islamophobia has deadly consequences for Muslim communities," id NCCM Board Chair Kashif Ahmed.
The gunman was widely reported to have been inspired by Islamophobic, anti-immigrant, and white supremacist ideology, and openly idolized mass shooters including Alexandre Bissonnette, Anders Breivik, and others who have carried out attacks on Muslims in recent times.
"While some of our elected leaders sadly choose not to mention 'Muslim' or 'mosque' while denouncing the Christchurch attacks, the reality is that these horrific shootings and the Quebec City mosque attack on January 29, 2017, have left Canadian Muslim communities – and indeed, Muslims around the world – feeling very vulnerable and unsafe. It is therefore essential that our elected leaders speak out clearly and unequivocally against such attacks and name them for the Islamophobic terrorist attacks that they are," said NCCM Executive Director Ihsaan Gardee.
"In the aftermath of this tragedy, we urge community institutions and mosques to step up security measures and precautions, particularly around times of congregational worship," added Gardee.
The NCCM's Community Safety Guide is available for online and offers information on what mosque leaders can do to increase safety at their mosques.