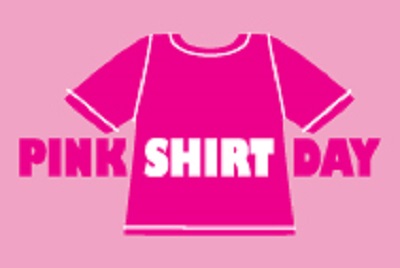 DELTA Mayor George V. Harvie and Delta Council, in partnership with the Delta Police Department, Delta Fire Department and Delta School District, will wear pink on February 24 in support of Pink Shirt Day to raise awareness of bullying and to encourage people to help one another and stand collectively against bullying.
For the last five years, the City of Delta, the school district, and the fire and police departments have worked together to host the Battle of the Badges hockey game to bring people together in the spirit of celebrating diversity and kindness, along with some friendly competition. With the pandemic forcing the Battle of the Badges to be put on hiatus this year, the City, the police and fire departments, and the school district have worked to create a special video that will be shared with Delta students and the community on Pink Shirt Day.
Harvie said: "Pink Shirt Day is an important reminder that we all need to practice kindness, compassion, and respect for one another. I'm proud to once again partner with the Delta School District and our fire and police departments to show our support for creating safe, respectful, and inclusive environments in Delta and reiterate the message that we do not tolerate bullying behaviour."
The focus of the 2021 Pink Shirt campaign is working together and treating others with dignity and respect. The COVID-19 pandemic has accentuated and reinforced the importance of supporting each other and practicing these actions every day, says the City.
Learn more and donate at PinkShirtDay.ca