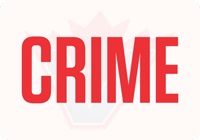 DELTA Police Department have recovered approximately $140,000 worth of property, believed to be stolen, following an investigation.
Police executed a search warrant at a residence in the 4600-block of 51st Street with the assistance of the Lower Mainland District Emergency Response Team. Two adults were taken into custody and later released on a promise to appear in February 2020.
"Investigators have recovered a large number of items that are believed to have been stolen," said Inspector Guy Leeson, who is responsible for the Delta Police Property Crime Unit, on Wednesday. "Police are in the process of identifying property and have started returning it to owners. It's definitely satisfying for our Property Crime Unit officers, who did some great work on this investigation."
The suspected stolen property includes numerous tools and machinery. One item recovered from the property was recently reported stolen from a farm in Ladner.
There were no risks to public safety during the incident, and no one was injured. The incident remains under investigation and Delta Police anticipate forwarding a number of charges to Crown for consideration.