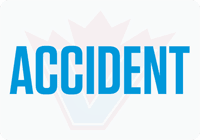 ABBOTSFORD Police on Thursday arrested the driver of the vehicle suspected to be involved in a fatal hit-and-run.
Shortly after 6 a.m. on October 17, Abbotsford Police patrol officers attended Highway 11 near Clayburn Road for a report of collision. First responders located a badly injured male in his 50's. Lifesaving efforts were unsuccessful, and the male was confirmed to be dead.
Police are appealing to the public to come forward if they witnessed the incident or were in the area and have dash-cam footage that may assist in the investigation.
Abbotsford Police Department collision analysts, patrol officers and Major Crime detectives are investigating the incident.
Police said they would like to remind the public to be aware of road conditions and drive accordingly. They also remind pedestrians to wear bright or reflective clothing and use caution when walking on busy highways and roads.