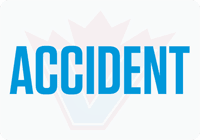 ON Saturday, July 18 at 2:05 p.m., Abbotsford Emergency Services responded to the 5400-block of Gladwin Road for a report of a single vehicle collision involving a motorcycle..
The rider, a 19-year-old man, was severely injured and transported to hospital for treatment.  The rider succumbed to his injuries over the weekend.
The Integrated Collision Analysis and Reconstruction Service (ICARS) attended the scene to collect evidence.  The investigation into this crash continues, with all contributing factors being considered.
Anyone who witnessed this collision is asked to contact the Abbotsford Police Department at 604-859-5225 or to text at 222973 (abbypd).