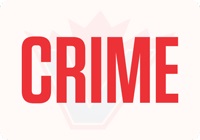 THE Integrated Homicide Investigation Team announced on Wednesday that after a detailed investigation it has been decided that the cause of death in Sunday's incident in Abbotsford is not suspicious.
On December 5 at about 2:42 a.m., the Abbotsford Police Department responded to a vehicle fire at the 5000-block of Riverside Street. When the fire was extinguished by Abbotsford Fire Rescue Service, human remains were located in the vehicle. After examining the scene, Abbotsford Police's Major Crime detectives believed that the death was suspicious and IHIT was called in to investigate.
IHIT said that after completing a detailed investigation with assistance from Abbotsford Police Major Crime detectives, the Abbotsford Police Forensic Identification Section, and the BC Coroners Service, the cause of death at this time is not considered suspicious.
As a result, Abbotsford Police now has conduct of the file. There will be no identification of the victim.