ON Monday, August 14, underprivileged children from the Lower Mainland and their families were invited to Riverside Signature Banquet Hall in Surrey for a special Back to School event.  Fifty children, their parents, volunteers and community partners gathered to ensure kids get a solid start to their school year.
The event came to fruition because of the BC division of the Henry Schein Foundation's desire to give back to the community.  Prashant Ohri, President at Henry Schein Canada Inc., said: "The Henry Schein Cares Foundation was established in 2008 by Henry Schein, Inc., a company that has long fostered a rich culture of giving back to society and serving others.  We wanted to make a difference in the lives of youth and hope these 50 backpacks with school supplies help.  It's the pleasure of our British Columbia division to be part of this community outreach."
Community organizer Harvey Kooner, who brought stakeholders together to share ideas and collaborate, said: "It started with a call to Henry Schein CEO Prashant Ohri.  We looked for a good cause to support and Kids Play came to mind immediately with the impact they make with youth in the community. From there, community organizations stepped up to join us.  Riverside Banquet Halls provided the venue and catering, and soon more partners came on board: Save On Foods, BC Lions, Surrey Eagles, Surrey RCMP and the Victor Ghirra Toy Drive.  It's all about giving back and lending a helping hand."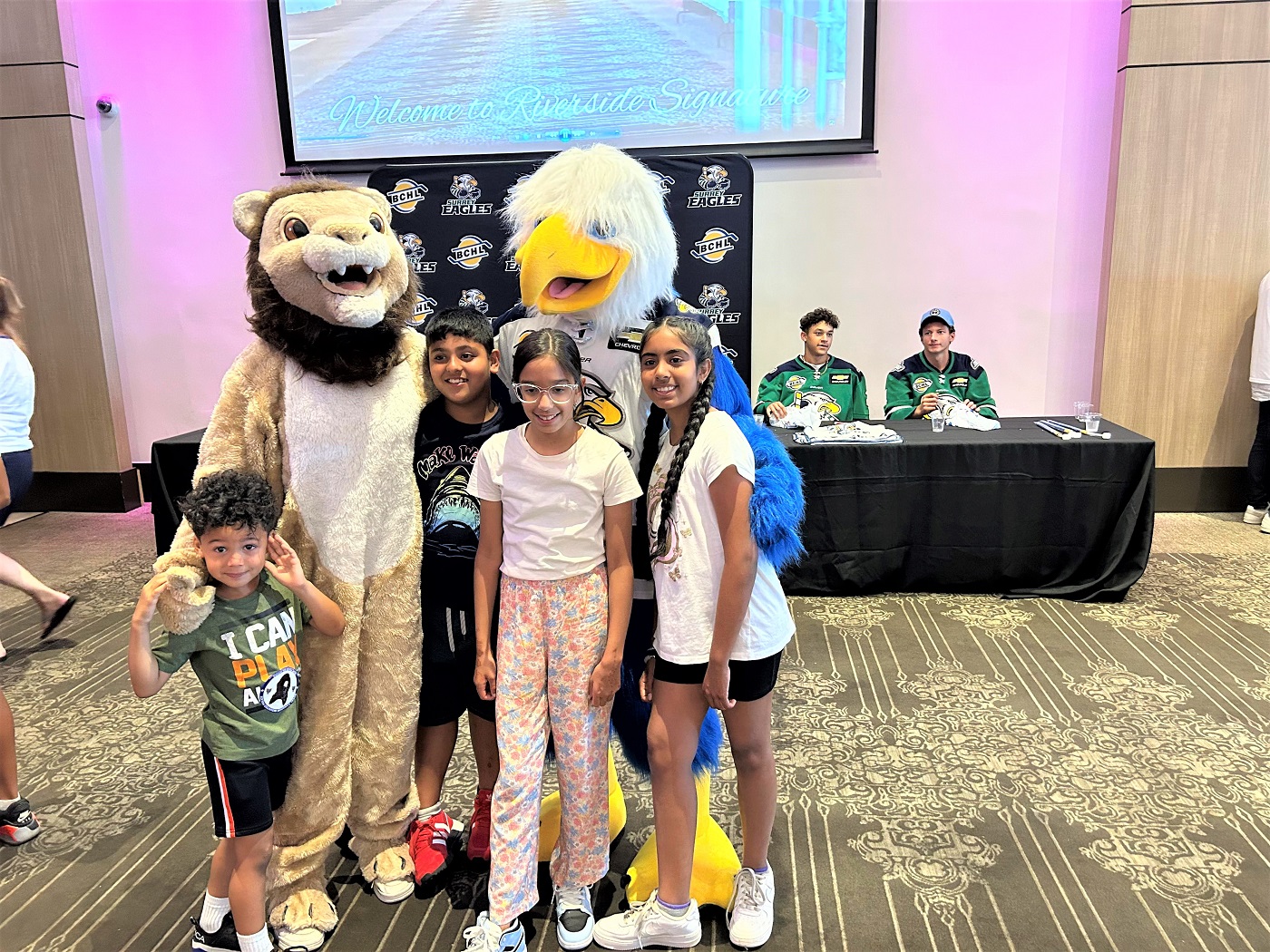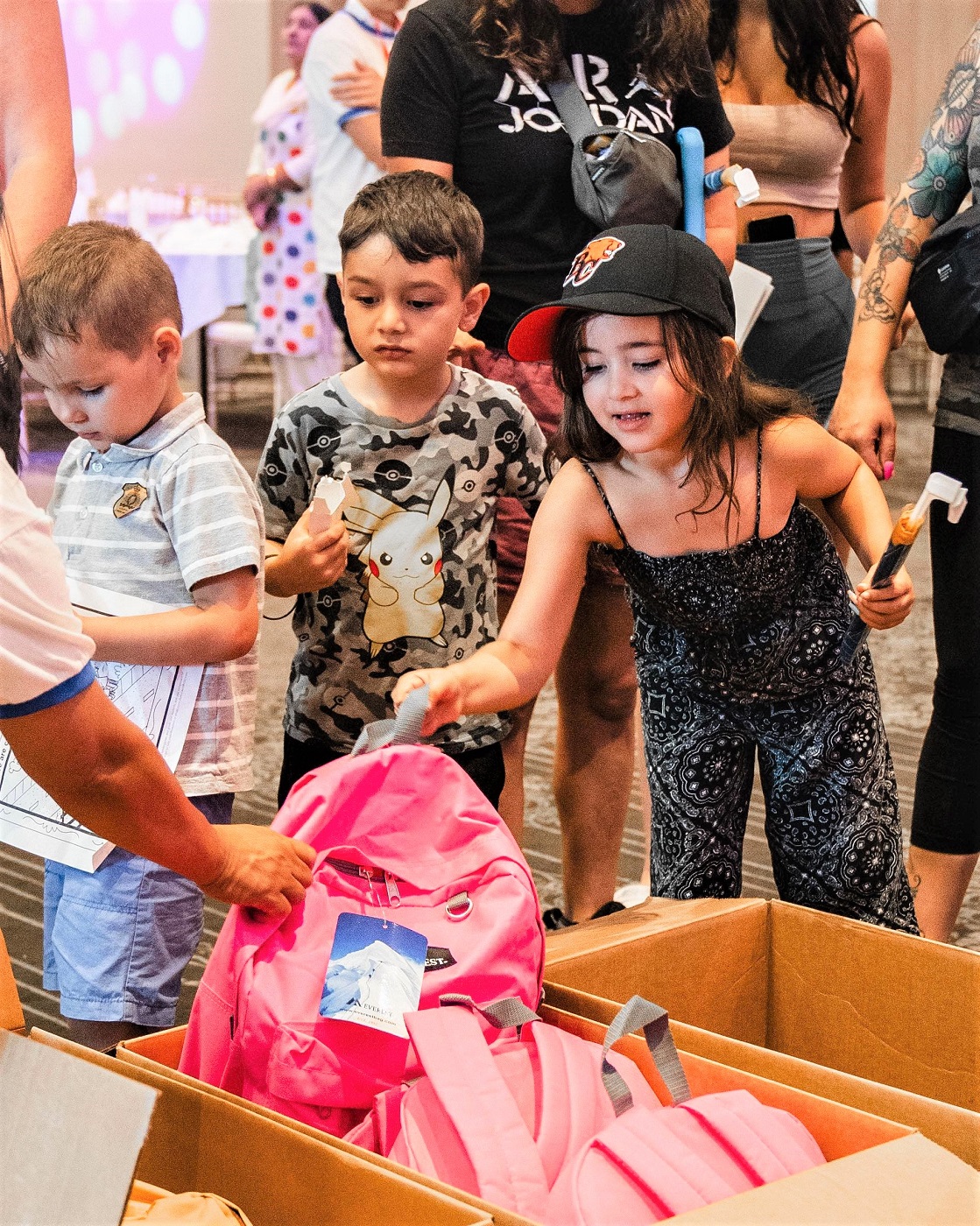 As attendees arrived, community partners with a variety of fun activities and prize giveaways warmly welcomed them.  The BC Lions and Surrey Eagles teams engaged youth with autographs from players. The teams gave towels, hats and flags to the excited children. There were a lot of laughs, excitement and energy throughout the venue.
Surrey RCMP had a spin and win wheel where kids picked up neat prizes. Henry Schein Canada had kids practise hitting a target with golf chipping game.  Over at the Riverside Banquet Halls and Victor Ghirra Toy Drive booth there was a dual basketball hoop set-up where children tried to sink the most shots.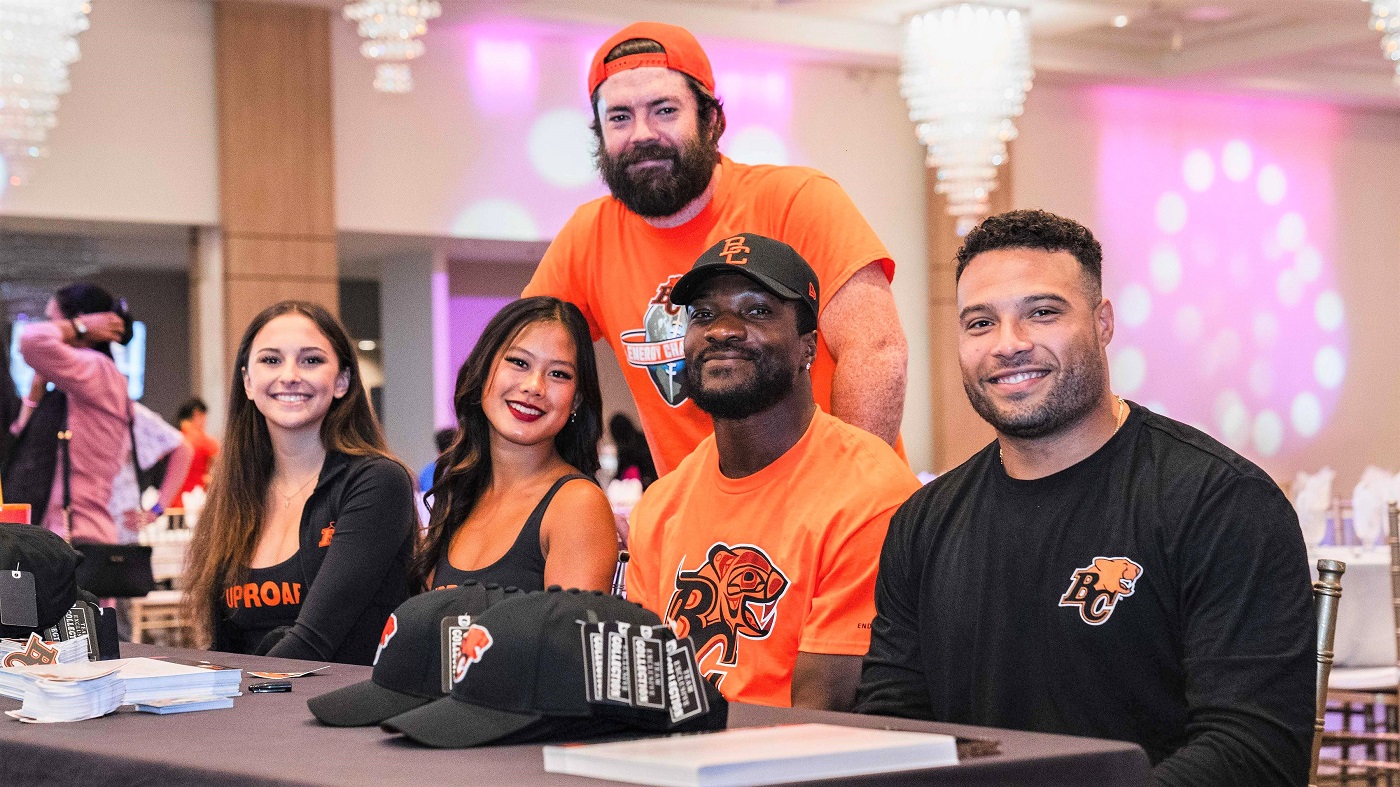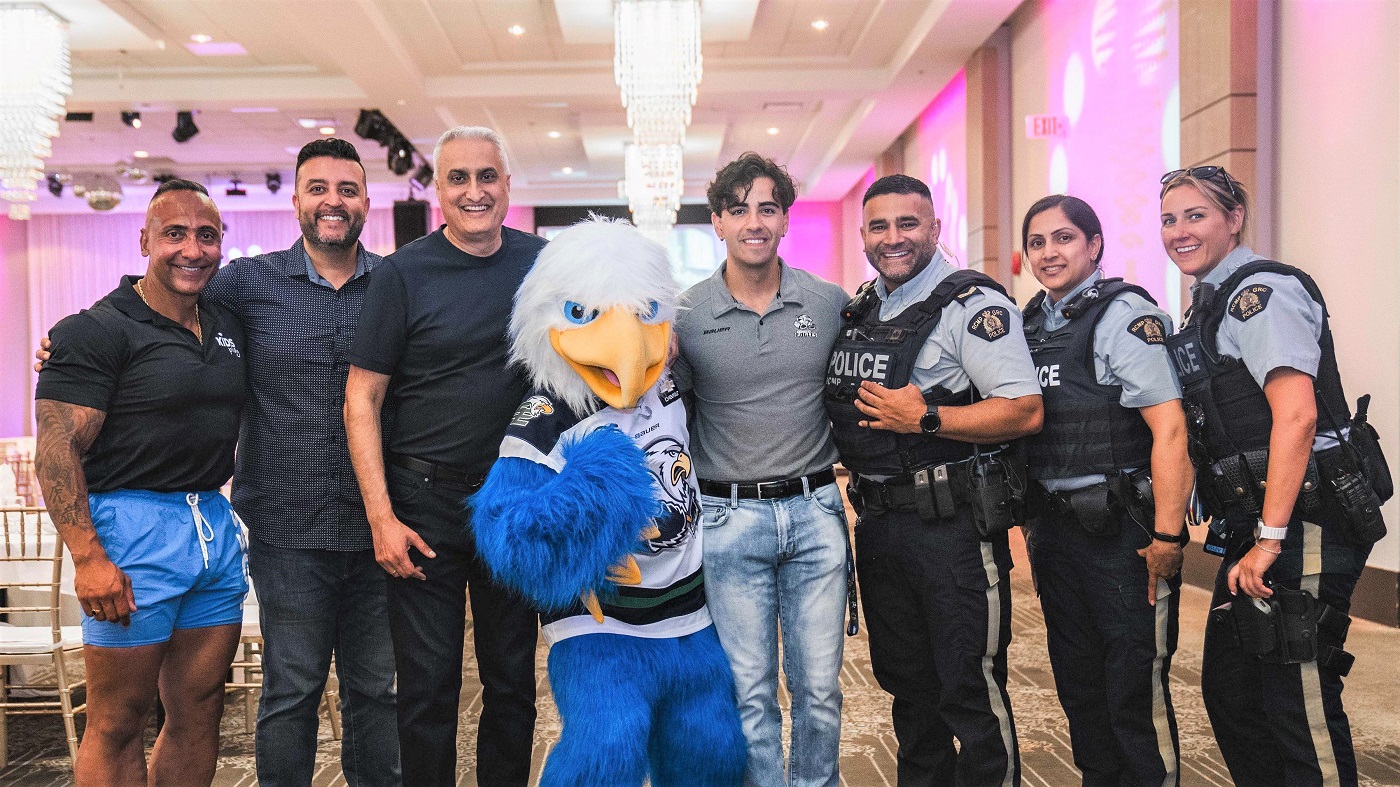 "It's all about the kids, we wanted to give back to the community and support the wonderful work that Kids Play is doing in the community," said Bobby Ghirra, General Manager, Riverside Banquet Halls.
Kids Play is a non-profit organization working towards keeping kids away from the lifestyle of drugs, gangs, and violence. They hold sports tournaments, conferences, and other projects for the youth community to learn about the opportunities they can seize in life. The organization is operated by leaders from all across the Lower Mainland wanting to bring positive change to the community.  They believe their work will allow the youth to discover the potential they have within themselves to reach greater heights in any aspect of life.
Kids Play Founder and CEO Kal Dosanjh said: "The Back to School Event was a testament to the power of the village. Multiple organizations from the community came together for one common purpose – to provide underserved youth with the supplies and resources they will need to thrive during the school year. Many thanks to Harvey Kooner for his outstanding efforts in organizing this event. Many of the youth participate year around in the Kids Play programs. I have personally seen these children flourish when they are provided vital support. It is important that we cultivate and foster positive early childhood development through healthy constructive outlets. I am proud of everyone that made today possible. The children left the event happy, and the parents left the event with hope."
Jas Athwal, Director of Merchandising – Ethnic, Save on Foods, said: "Save on Foods is an active member of the community; being involved and giving back is something we take a lot of pride in the communities that we serve. We are proud to support Kids Play, supporting our youth and building strong relationships with our customers."
For more information on how you can make get involved and make a difference in the community, contact Harvey Kooner at 604-671-4180 or harveykooner1@gmail.com.