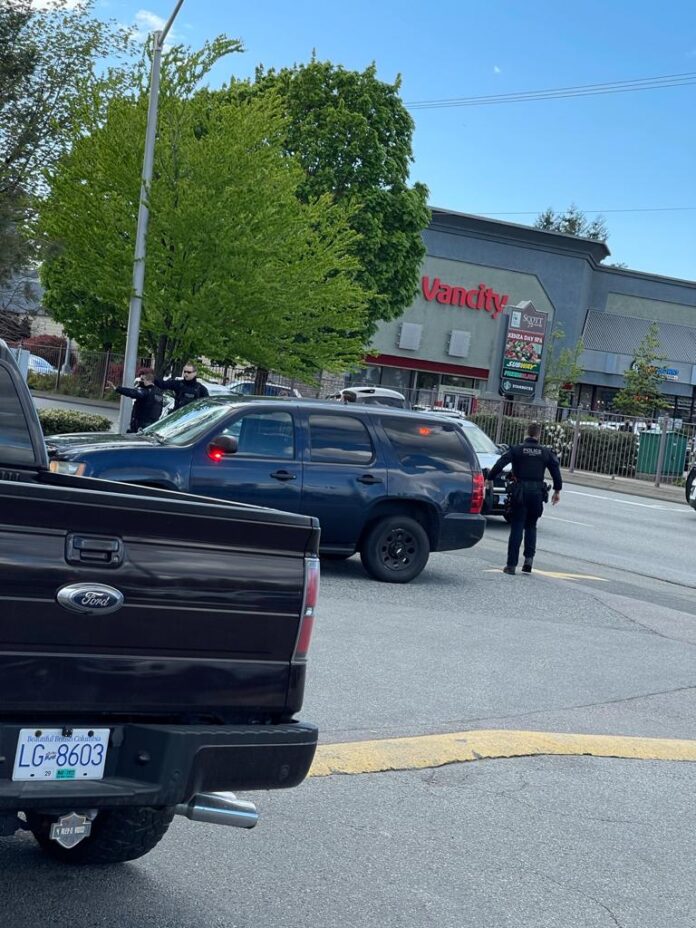 DELTA Police received reports of shots fired at 4:55 p.m. on Saturday near a gas station at 72 Avenue and 120 Street. Police responded immediately and located a male who had been shot. The shooting occurred in the parking lot of the Scottsdale Centre Mall.
At 10:45 p.m., Delta Police confirmed that the victim had died.
"Despite the best efforts of Emergency Health Services, unfortunately, the victim in this incident did pass away," said Inspector Guy Leeson, Head of Investigative Services at Delta Police.
Police said they were not releasing the victim's name, or other identifying information at this time, as next of kin notifications are still ongoing.
"Police are aware of speculation regarding whether a vehicle involved in another incident in Metro Vancouver may be linked to this incident. However, that is not something that we can comment on at this time," police added.
"Right now the initial evidence is indicating that this was a targeted shooting," Leeson had said earlier at 7:18 p.m.
Video sent to The VOICE shows a man dressed in a dark hoodie and carrying a handgun darting through a parking lot and then getting into the back of a SUV that then takes off.
Another video shows a police officer performing CPR on a man laying on the ground. The victim appears to be dead.
The fleeing males reportedly torched their SUV later and apparently got away in another vehicle.
"Officers have been interviewing witnesses in the area, and we are also in possession of video that appears to have been filmed immediately after the incident," said Leeson. "However, anyone who hasn't yet spoken to police and was a witness, has dashcam or CCTV video, is asked to please call 604-946-4411."
"This shooting took place in a very public manner, and we are very much aware of the possible risk to innocent bystanders," said Leeson. "Fortunately it doesn't appear there was anyone else injured during this incident, but we ask those who might have any information to contact police."