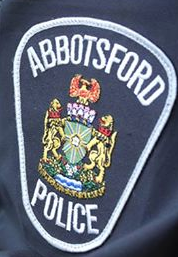 ON February 14 at 3:13 pm, Abbotsford Police patrol officers responded to the 2700-block of Clearbrook Road for a reported attempted purse snatching.
The 91-year-old female victim was walking through the church parking lot using her walker when an unknown man attempted to steal her purse.
During the incident, the victim fell to the ground while preventing the suspect from stealing her purse, requiring medical treatment for her non-life-threatening injuries.
The suspect is described as a tall white male wearing a black jacket and black pants. Police continue to investigate this incident and are working at identifying the suspect from video in the area.
Investigators seek witnesses and dashcam footage from anyone who was travelling in the area between 2:45 p.m. and 3:45 p.m. and are asked to contact the Abbotsford Police Department at 604-859-5225 if they have any information that may be related to this investigation.