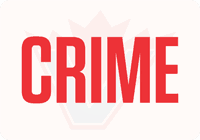 RCMP announced on Friday morning that they have notified the Independent Investigations Office of British Columbia (IIO BC) and the BC Coroners Service of a police-involved shooting in Surrey which has resulted in a death.
At approximately 9:30 p.m. on March 28, the Surrey RCMP responded to a residence in the 13300-block of 98A Street after a report of man with a gun and a possible hostage situation.  Frontline officers attended and evacuated a number of individuals from nearby homes and properties.  A containment area was established and the Lower Mainland Emergency Response Team attended to assist the investigation.
RCMP said that multiple efforts were made throughout the night and into the morning to engage the barricaded male and a female hostage within the home in order to peacefully resolve the situation.
At approximately 7:30 a.m., members of the Emergency Response Team entered the home and a confrontation with the barricaded male ensued.  The male sustained a fatal gunshot wound and was pronounced dead at scene.  A female victim was also located within the home with serious injuries.  First aid was immediately provided by the officers and the woman was taken to hospital by Emergency Health Services, which were staged nearby throughout the incident.   Despite medical efforts, the woman was pronounced dead at hospital.
No police officers or any other members of the public were injured.
The scene and any evidence have been secured, and the Independent Investigation Office of BC has been notified and are deploying to the scene. IIO BC will assume conduct of the investigation into the police-involved shooting to see if there is any link between police actions and the man's death.
Police said that as the matter is now under investigation by the IIO BC, no further information will be released by them.
All aspects and circumstances of this incident will be the subject of an independent investigation and verification by the IIO BC.