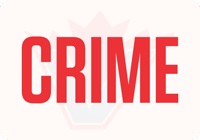 THE New Westminster Police Department is asking witnesses to come forward following a fight that occurred at the Sapperton Liquor Store on April 29.
Police were called to the liquor store at approximately 10 p.m. by a caller who described a fight inside the store between two men, one of whom had a knife.
Police rushed to the scene and arrested one person who was standing outside the liquor store without incident. Officers observed the second person who was allegedly involved in the fight inside the store with staff and customers. Additional officers contained the scene and worked with staff at the store to safely evacuate customers and staff from the premises.
The second suspect did not comply with instructions that would have allowed police to safely arrest him. It was only after several minutes of de-escalation techniques that the suspect cooperated with police and was able to be safely taken into custody. Police recovered a knife from the scene.
Both suspects were brought back to the New Westminster Police Department cells. One had an outstanding warrant, and one was released from custody on an undertaking for assault with a weapon.
"We're wanting to get a better understanding of what happened that night between these two individuals," said Sgt. Sanjay Kumar. "Several witnesses fled the scene after they were evacuated from the liquor store and we're asking they get in touch with us to share what happened in the moments leading up to this confrontation."
If you have information to share with police, get in touch with an investigator by calling 604-525-5411.