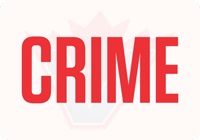 SHORTLY before 5 p.m. on Thursday, November 21, frontline officers with Surrey RCMP attended a residence in the 14000-block of 102A Avenue, where they located two dead persons, and subsequently called in the Integrated Homicide Investigation Team (IHIT).
"Although our investigation is in its early stages, at this time it appears as though one of the deceased was the victim of a homicide.  We are working hard to gather evidence to identify the events surrounding this tragedy," said IHIT Constable Harrison Mohr.
Initial indications are that this was an isolated incident with no risk to the public.  "We are not looking for any outstanding suspects, and can confirm that both persons knew each other," Mohr added.
That usually implies that after murdering a person, the suspect committed suicide.
Officers from IHIT, along with the Victim Services unit from the Surrey RCMP are in the process of reaching out to the family and friends of the people involved.  Police said they will be offering their support to them, and seeking any information they can provide.
IHIT may be in the area for several days, as officers continue to process evidence and conduct a thorough examination of the scene.