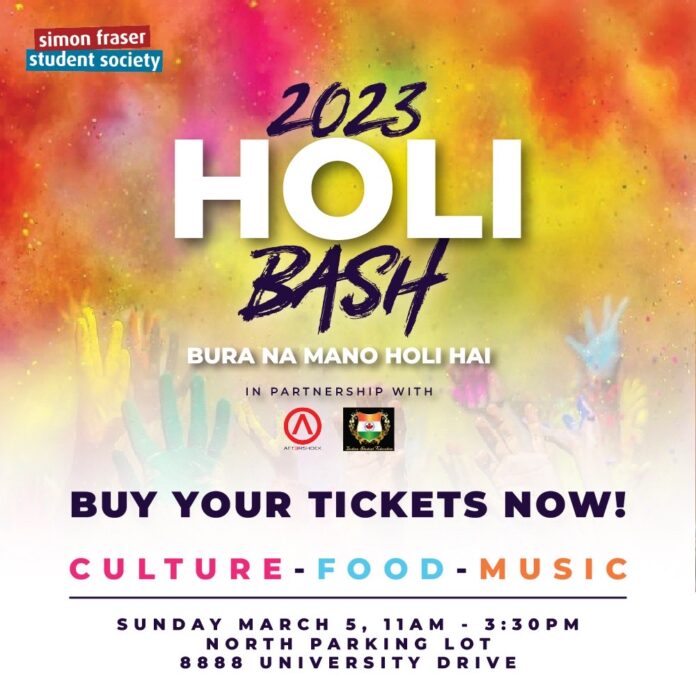 Holi is coming back to SFU after five years and Simon Fraser Student Society (SFSS) is announcing its partnership with @aftershock_roadshow and @isf_sfu. The event is family-friendly and welcomes attendees of all ages and backgrounds.
Tickets for the Holi event are on sale now and are selling like hotcakes.
Get your tickets early on to secure your spot.