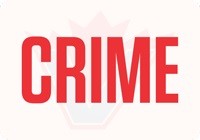 VANCOUVER Police on Friday asked for witnesses to an assault that occurred in the West End last week.
A 28-year-old Vancouver woman was sitting at a bus stop on the north side of Davie Street at Granville Street on May 7 just after 3 p.m., when a man struck her in the head with a bag containing multiple plastic bottles. Police were called, and with help from a bystander who pointed out the suspect, police were able to arrest the 35-year-old suspect within minutes of the assault. Thankfully, the victim was uninjured.
"Investigators believe there was a large crowd in the area at the time of the assault and we are pleading for those who witnessed the incident to reach out to us," said Constable Tania Visintin.
Police have no reason to believe the public is at risk.
Charges of assault with a weapon have been approved by Crown Counsel.
Anyone with information about this incident is asked to call Vancouver Police investigators at 604-717-2541or Crime Stoppers at 1-800-222-8477.