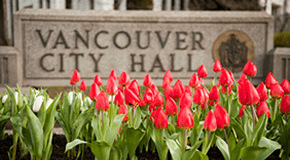 THE City of Vancouver is seeking public input about the future development of Skeena Terrace, a 10.8 acre site located at 2298 Cassiar Street in the Hastings Sunrise area.
One of Vancouver's original social housing sites, there are currently 600 tenants residing at Skeena Terrace in several residential buildings that require regular, ongoing repairs.
BC Housing is the owner and operator of the property, and approached the City to explore how Skeena Terrace could be redeveloped.
To best meet the needs of current and future tenants and the wider community, the City is seeking public feedback as it begins to develop a future vision for the property.
Share your thoughts on the draft Guiding Principles through this 5-10 minute survey on the Shape Your City website, available for five weeks until July 12. Community and tenant feedback will help inform long-term decisions about the future of Skeena Terrace.
Visit shapeyourcity.ca/skeena-terrace for more information.
Background:
BC Housing commenced early engagement in April and May of this year, with 600 tenants currently residing in 232 units at Skeena Terrace. Results of the tenant survey were used to inform a draft set of Guiding Principles for use in the development of a future vision for the site. The Guiding Principles are available on the Shape your City webpage.
Phase 1 (Launch & Listen) of the City of Vancouver's Skeena Terrace Planning Program is launching on June 22, and will be an exploration of these Guiding Principles with the public and on-site tenants.
Guiding Principles provide high-level values and objectives about how a site is developed in the future. For the Skeena Terrace Planning Program, the final version of the Guiding Principles will be based on community feedback, City of Vancouver and BC Housing objectives and policies, and the aspirations of current and future tenants.