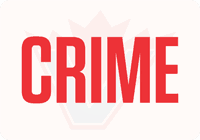 "IF wanting to ruin 18 people's day for no reason could be a motive," says North Vancouver Sgt. Peter DeVries, "this is a pretty good match."
RCMP are hoping someone knows who broke the front passenger window of 18 cars between 11 p.m. on March 9 and 8:30 a.m. on March 10. All of the cars were parked on the street in the blocks bounded by St. Georges Avenue and Forbes Avenue, between 2nd Street and 5th Street.
"Whoever did it didn't steal anything," notes DeVries, media spokesperson for the North Vancouver RCMP. "In fact, they didn't even enter any of the cars." Investigators have no
suspects and have not been able to find a clear motive.
Anyone with information about this crime, or anyone who was a victim but has not yet reported to police, can contact Constable Sven Von Fersen at 604-985-1311, or by email at sven.vonfersen@rcmp-grc.gc.ca. Anonymous tips can be made through Metro Vancouver CrimeStoppers, who will pay a reward of up to $2,000 for information leading to an arrest.
Now break the silence!