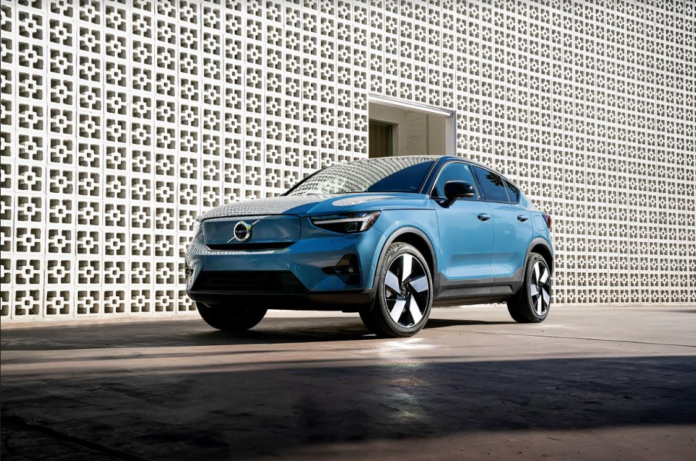 RICHMOND HILL, ON: Volvo Car Canada Ltd. has announced that the entire lineup of Volvo cars in Canada will consist of mild-hybrid, hybrid or electric vehicles equipped with Google built-in for Model Year 2023 vehicles.
The popular XC90 and XC40 SUVs, in addition to the V60 and V60 Cross Country now receive mild-hybrid engines as standard. Electrified via regenerative braking energy recovery, the newly badged B4, B5, and B6 mild hybrid powertrains offer drivers smoother acceleration, fuel savings, and reduced emissions in real world driving scenarios. The effort reflects another step towards the Swedish luxury car brand's ambition to offer only pure electric vehicles by 2030 and to be carbon neutral by 2040.
Regardless of lifestyle, driving habits, or access to charging, Canadian customers can now find an electrified Volvo to fit their daily routines and preferences. For customers without easy access to charging, mild hybrids offer increased efficiency over their T4, T5, and T6 predecessors, yet never need to be plugged in. The new extended range plug-in hybrids, which as of the previous model year now come with an 18.8kWh battery, offer all-electric driving in Pure mode while still providing a gasoline-powered engine when you need it. For those who prefer the pure electric lifestyle, the 402 hp battery electric XC40 Recharge SUV and C40 Recharge luxury crossover offer emission free driving.
Already standard on the XC60, S90, V90 Cross Country, C40 Recharge, and XC40 Recharge, Google built-in Apps rolls out to the entire Volvo Car Canada lineup for model year 2023.
With the introduction of an upgraded infotainment system comes the ability to receive over-the-air (OTA) updates. As of model year 2023, all Volvo cars are capable of receiving and installing available software upgrades remotely. As updates are rolled out, each 2023 Volvo car is expected to continue to improve over its lifetime.
Several models receive styling updates for the new model year. New colours, wheels, and interior options that include leather-free materials are available across the range in almost every model
A streamlined offer structure of CORE, PLUS, and ULTIMATE specification levels, reduces complexity and provides customers the freedom to combine the exterior design, interior upholstery, and equipment level of their choice. Volvo Canada's 'One Price Promise' provides C40 Recharge and XC40 Recharge buyers a straightforward, transparent, and negotiation-free shopping experience.
The 2023 Volvo lineup is currently in production and will begin to arrive at Canadian Volvo retailers throughout the summer.