SURREY RCMP have arrested a 19-year-old man in connection with an assault with a weapon at LA Matheson Secondary School in which a staff member was seriously injured just before 8:30 a.m. on Friday and taken to hospital.
The suspect was identified, and at approximately 4 p.m. he was located and arrested in Vancouver. The man, who is a Surrey resident, is currently in custody. Charges have not been laid at this time.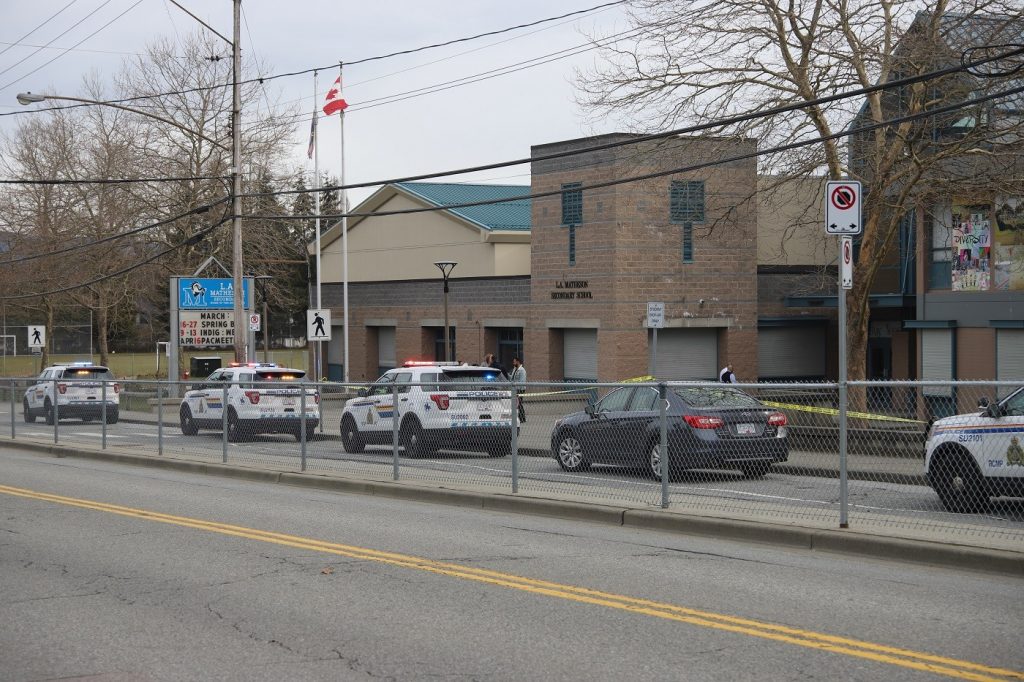 Investigators believe that this was a targeted incident. The suspect is not a student or former student of the school.
The victim remains in hospital in stable condition.
ALSO READ: