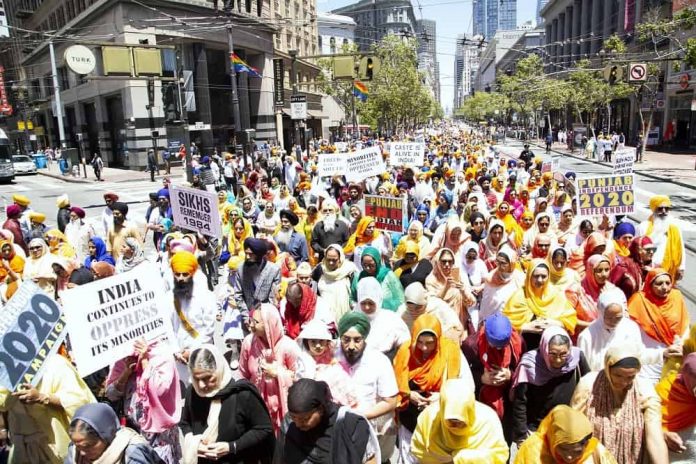 MEMBERS of the Sikh community of California marched on June 10 to commemorate the 34th anniversary of attack on the Golden Temple – the most sacred Sikh shrine in Amritsar – by the Indian government in 1984. The march started from 2nd Street and ended at Civic Centre Plaza of San Francisco downtown. About 9,000 Sikhs walked on Market Street in a mile-long procession.
The Sikh gathering arrived at Civic Centre Plaza at 1:50 p.m. and spent three hours on presentations, a recorded speech of Sant Jarnail Singh Bhindranwale and eyewitness accounts of the attack followed by prominent speakers of Sikh community such as Bibi Navkiran Kaur Khalra, Bhai Ram Singh, Bhai Sandeep Singh Barnala, Bhai Jatinder Singh Grewal and Dr. Amarjit Singh. All speakers insisted on having a separate state known as Khalistan.
The 'March for Freedom' is organized to urge the international community to accept that the Sikh nation has an impeccable case for self-determination in the form of a sovereign state and that such a state would bring regional peace and stability, according to the organizers.