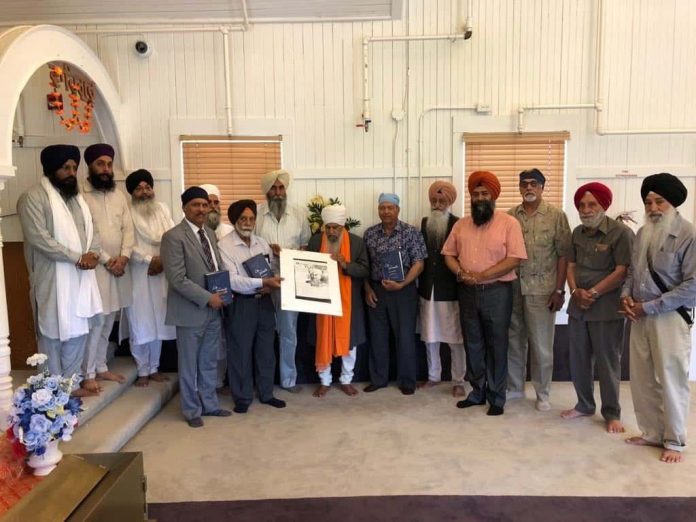 KHALSA Diwan Society Abbotsford Historic Heritage Gurdwara honored Dr. Khem Singh Gill, former vice chancellor of Punjab Agricultural University, for his services to the Sikh community.
Dr. Gill paid his tribute to the pioneers during his visit in the presence of prominent community members, including MP Jati Sidhu, City Councilor Moe Gill, and Khalsa Diwan Society's current president and past presidents along with executive committee members. Dr. Gill also recorded his message in the visitors' book.
The article from The Province newspaper dated December 12, 1912, and titled "Mystery and Powers of Teja Singh" was placed in the historical museum. It is worth mentioning that this society was established by Principal Sant Teja Singh in 1911. Dr. Gill is one of his disciples who dedicated his entire life for mankind  inspired by Teja Singh after meeting him in 1949 during his visit to Khalsa College Amritsar, India.