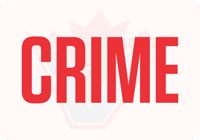 ABBOTSFORD Emergency Services were called to a residence in the 2200-block of Bedford Place for a vehicle on fire on Thursday. Upon arrival, Abbotsford Fire Rescue Service located a fully-engulfed minivan near the residence. Fire crews found smoke in the garage and attic areas of the home, but were able to quickly extinguish the fire in the residence.
Police investigators have learned that at approximately 3:15 a.m., the minivan was backed into the residence's driveway by an unknown man. An accelerant was thrown into the van, and lit on fire. A male suspect, wearing a hoody, jeans and dark shoes, was seeing running from the driveway.
At the time of this fire, the residence was occupied by four adults and a child. Luckily, all were able to exit the home. All were taken by BC Ambulance Service to hospital for smoke inhalation, and one male was treated for a burn to his hand.
Abbotsford Major Crime Detectives have assumed this investigation. At this time, investigators are unsure as to the motive.
The Abbotsford Police Department is appealing to anyone with information about this incident to call 604-859-5225, text 222973 (abbypd), or to report anonymously to Crime Stoppers at 1-800-222-8477(TIPS) or online at solvecrime.ca.