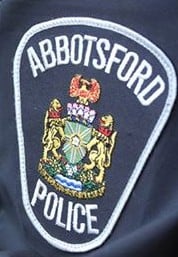 ABBOTSFORD Police Department's Major Crime detectives said on Wednesday they are aware that as the Flagman Place shooting occurred on September 18, two pedestrians were walking east bound on Roundhouse Road at Flagman Place and may have witnessed the shooting.
Investigators would like to identify and speak with those two pedestrians and urge them to call the APD's Major Crime Unit at 604-859-5225 or call Crime Stoppers at 1-800-222-8477.
A male was taken into custody on the morning of September 19 in relation to the shooting incident occurring last night on Flagman Place.
APD Patrol officers attended the 2900-block of Flagman Place at approximately 7:30 p.m. on September 18 in response to numerous calls reporting shots fired.
As officers were on route, a male contacted the Abbotsford Police Department to report that when he arrived at a residence at Flagman Place, he saw an individual exit the residence and allegedly fire a gun at a vehicle. The driver of the vehicle fled. No one was injured.
Abbotsford Police Patrol, Emergency Response Team and Crime Reduction Unit officers responded to assist in the investigation. A 43-year-old man was taken into police custody and is facing firearms-related charges.
Police said at the time that the incident did not appear to be associated to the Lower Mainland Gang Conflict.