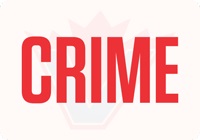 ON March 27, just before 1:40 p.m., the North Vancouver RCMP received a report of multiple victims of a stabbing at the Lynn Valley Public Library. When officers arrived at the scene, they found multiple victims inside the library suffering from stab wounds. Sadly, one woman succumbed to her injuries. On March 28, 28-year-old Yannick Bandaogo was charged with second-degree murder.
On September 16, Yannick Bandaogo was charged with five additional counts of attempt murder and one count of aggravated assault in relation to the stabbing event that occurred at the Lynn Valley Public Library, the Integrated Homicide Investigation Team (IHIT) announced on Wednesday.
"This was a tragic incident that has shaken all of us and we share the families and community's grief and outrage. We want to acknowledge all the first responders and commend the civilians who cared for the injured. These additional charges are a result of the dedication and perseverance of the investigating officers and is a testament to the partnership IHIT has with the North Vancouver RCMP and the Lynn Valley community," says Detective Corporal Sukhi Dhesi.
He said that no further details would be released as the matter is now before the court.
Anyone with information is asked to contact the IHIT Information Line at 1-877-551-IHIT (4448) or by email at ihitinfo@rcmp-grc.gc.ca.