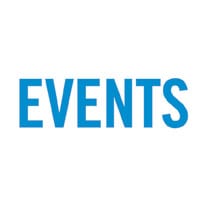 (These are FREE listings. Submit your event / announcement at EditorVoice@gmail.com)
South Asian Seniors: Carpet Bowling
Vedic Seniors Parivar Center of Vedic Hindu Cultural Society Surrey invites South Asian adults / senior members as well as non-members to come and enjoy Carpet Bowling free of cost and make some new friends on Sunday, January 13, 2-3:30 p.m., at Shanti Niketan Hall of Lakshmi Narayan Hindu Temple, 8321 – 140th Street, Surrey. Baldev Raj Kohli will teach you how to play the game. Tea and snacks will be served. . Contact Surendra Handa, Coordinator, at 604-507-9945 for further details.
Jagmeet's Sunday Campaign Rally and Canvass
Sunday, January 13 at 11:30 a.m.-3:30 p.m. at Federal NDP Leader Jagmeet Singh's Campaign Office at 6929 Royal Oak Avenue. Burnaby.
Museum of Surrey Punjabi Exhibition: Public Input
Museum of Surrey is gearing up to feature Punjabi stories of Surrey as its first major community-led exhibition in the new feature gallery. This dynamic cultural showcase will run October 2 to December 22, shining a spotlight on the unique story of the Punjabis here in Surrey. In addition to having exhibitions, programs and events that attract visitors from all over the province, the recent 15.7 million-dollar expansion allows for the facility to be a 'people museum' – a community hub that celebrates the people and communities of Surrey. The Museum encourages Surrey Punjabis to be part of history in the making by adding their input to the exhibit. Community sharing sessions will be held throughout the city in January and February for people to share stories and photos of personal objects to be considered for display. Info sessions are scheduled as follows: * January 15, 3 –7 p.m., City Centre Library, Room 418 * January 26, 12:30–4:30 p.m., Fleetwood Community Centre, Room 5 * February 1, 1– 5 p.m., Guildford Town Centre Mall * February 5,  9 a.m. – 1 p.m., Newton Senior Centre, Room 3 * February 10, 9 a.m.–1 p.m., Grandview Aquatic Centre classroom * February 17, 12–4 p.m., Museum of Surrey, Program Rooms 1 and 2. Contact email Colleen Sharpe, curator of exhibits, at colleen.sharpe@surrey.ca or call 604-592-6959 for more info.  The site, located at 17710 56A Avenue in Surrey, is also home to Heritage Square, where the Anderson Cabin, 1881 Town Hall and Anniedale School are situated. Free admission to Museum of Surrey is sponsored by the Friends of the Museum and Archives Society.
Surrey: Gypsy Moth Aerial Spray Treatment
The public is invited to attend a community open house and participate in a discussion about the 2019 gypsy moth aerial spray treatment program in Surrey. The meeting will be held on Tuesday, January 15, from 4:30 to 8 p.m. at Erma Stephenson Elementary school gymnasium, 10929 160 Street, Surrey. Members of the B.C. gypsy moth technical advisory committee will be joined by representatives from the Ministry of Environment and Climate Change Strategy, Ministry of Agriculture and Canadian Food Inspection Agency, as well as other experts, to answer questions and provide information about the 2018 trapping season and the planned 2019 treatment area.
2019 Motorcycle Show
January 18-20 at Tradex – Fraser Valley Trade & Exhibition Centre, Abbotsford. Hours: Friday 12-9 p.m.; Saturday 10 a.m.-8 p.m.; Sunday 10 a.m.-5 p.m. Admission: Adults – $15; Juniors (6-14) – $12; Seniors (65+) – $11; Children (5 and under) – Free with adult purchase; Family Pass – $40 (2 adult and 2 junior passes); SHE Rides Night –  ½ price ladies only after 5 p.m. on Friday Night.
Greater Vancouver Bangladesh Cultural Association
Cultural event Pitha Utshob on Sunday, January 20 at 4-9 p.m. at Punjab Banquet Hall, Unit 215 – 8166 128th Street, Surrey. Diverse selection of traditional pithas (cakes) of Bangladesh. Hosted by GVBCA. Showcase your talents. Reserve your stall / table. Contact Monir Zaman at 1-306-521-0210.
Abbotsford: The Dark Shades Event
Friday, January 25: Charity event supporting local women's shelter Sara for Women. This husband and wife song-writing team, Saint Soldier & Rózsa, are releasing their music video for "Dark Shades," a song addressing the disturbing realities of domestic abuse. In attendance include abuse survivors, Sara for Women, Mayor Henry Braun, Abbotsford Police Department's Chief Mike Serr, Domestic Violence Unit and Victim Services,  and Specialized Victims Assistance – Abbotsford Community Services. The Reach Gallery Gallery Museum, 32388 Veterans Way, Abbotsford. Doors will open at 7 p.m. with an entry donation of $10. For more information, contact: Manager Charlie Rattan at (604) 308-2156 / charlierattan@gmail.com. Saint Soldier: saintsoldierhiphop@gmail.com
New Mental Health Initiative: Youth Volunteers Needed
On behalf of the South Asian Mental Health Alliance and Gurdwara Sahib Dasmesh Darbar, this is an open call for South Asian youth in Greater Vancouver, ages 14 to 21, interested in receiving Mental Health First-Aid Training, a professional certification developed by the Mental Health Commission of Canada. The goal is to create a volunteer team of mental health Youth Ambassadors who will raise awareness around mental health, and will work together to de-stigmatize its discussion and treatment within the South Asian community. In addition to mental health first-aid training, our volunteer Youth Ambassadors will receive training in public speaking and presenting so that they may effectively educate others about mental health. If this volunteer opportunity interests you, email harmanspandher@gmail.com, or call or text Harman S. Pandher at (778) 835-7898.
George Mackie Library: Practice English, Learn Skills
Practice English and learn skills for the Canadian workplace.  Meet at the George Mackie Library in Delta on Wednesdays and Saturdays from 2 to 4:30 p.m. to practice English, learn workplace vocabulary, become familiar with the Canadian labour market and develop networking skills. Each session includes tips and assistance with resume writing, job search skills, websites and Canadian workplace expectations.  Taught by a TESOL-certified and experienced teacher, this program is being offered in partnership with Progressive Intercultural Community Services (PICS) Society.  Bonus:  PICS refers students, if interested, to further education at local colleges or universities.  To register, call 604-596-7722 or drop in at the library.
(For more events, visit the "Events" section of our website at voiceonline.com)