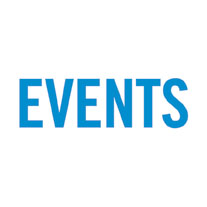 B.C. EVENTS
(These are FREE listings. Submit your event / announcement at [email protected] in typed format as early in the week as possible. No posters please.)
Caste Matters: Talk and Discussion with Suraj Yengde
Dr. Suraj Yengde is a prominent personality who is based out of Harvard University. His recent book is Caste Matters. He is visiting the Lower Mainland. Events on October 13: * Participating in the congregation, Guru Ravidass Center, 7271 Gilley Avenue, Burnaby, at 11:30 a.m. * Dr. Ambedkar Chetna Awards Night, Khanna Banquet Hall, Surrey, at 6:30 p.m. For information, email at [email protected] or visit www.chetna.ca.
South Asian Adults & Seniors: Common Orthopedic Problems
Vedic Seniors Parivar Center of Vedic Hindu Cultural Society Surrey invites South Asian adults and senior membersas well as non-members to attend a presentation on Common Orthopedic Problems faced by seniors (knees & pelvis) by Dr. Jiya Gill, a naturopathic physician from New Delhi on Sunday, October 13, 2-3:30 p.m., at Shanti Niketan Hall of Lakshmi Narayan Hindu Temple, 8321 140th Street, Surrey. There will be a question-and-answer session after the presentation. Tea and light snacks will be served. Contact Surendra Handa, coordinator, at 604-507-9945 for further information.
Come Meet Your Surrey RCMP Over Coffee
October 15-18: The Surrey RCMP's "Coffee with Cops" events will return this October for residents and business owners to connect with their local police officers. Inspector Wendy Mehat, Community Support and Safety Officer and the Community Response Unit will be hosting in each of Surrey's five Districts. The sessions are open to all area residents and businesses and no registration is required. * Guildford / Fleetwood on October 15, 10-11 a.m., at Cuatro Coffee Shop, 202 – 9014 152nd Street, Surrey * Cloverdale / Port Kells on October 16, 10-11 a.m., at The Rustic Rooster, 5-5723 176th Street, Surrey * South Surrey on October 16, 2-3 p.m., at Joyful Indulgence Bakeshop Café, 101 – 15222 32nd Avenue, Surrey * City Centre / Whalley on October 17, 10-11 a.m., at Prado Café, 13495 Central Avenue , Surrey * Newton on October 18, 10-11 a.m., at Espresso Café, 1112 – 7330 137th Street, Surrey.
David Sheen On Racism In Israel
Wednesday, October 16 at 7 p.m. at SFU Harbour Centre, 515 West Hastings Street, Vancouver. Sheen's 90-minute TED-talk-style presentations, based on a decade of reporting from the ground cover vital subject matter absent from the mainstream media. Sheen began blogging from Israel in 1999, and in 2010 started reporting on racial conflict and religious extremism in the country, writing for dozens of local, regional and international news outlets. Since 2014, he has lectured on these topics at dozens of US universities and more than half a dozen European parliaments. In 2017, Sheen was recognized for his reporting and named a "Human Rights Defender" by the Front Line Defenders. Co-sponsored by Independent Jewish Voices Vancouver, Canada Palestine Association, the Institute For the Humanities at Simon Fraser University, and the South Asian Network for Secularism and Democracy (SANSAD). Made possible by a donation from the Hari Sharma Foundation. Suggested donation $10. No one turned away.
Sanjha Vehra Women's Association: Breast Cancer Fundraiser
Friday, October 18 at Dhaliwal Banquet Hall, 230 8166 128th Street, Surrey. All proceeds go to Surrey Hospital Foundation. Entertainment, door prizes, dinner and dancing. Cash bar. Tickets: $35. For more info and tickets, call Rani Manget at 604-506-6123, Balwinder Hairan at 778-862-1556, Tirath Sarai at 604-760-7235.
Indo Caribbean Canadian Cultural Society of BC
Diwali Celebration 2019 on October 19 at Khanna Banquet Hall, 11267 125A Street, Surrey, at 6:30 p.m. Adults: $20; Children 6-12: $10; Children 5 and under: Free. Includes a vegetarian dinner, entertainment and the Miss Indo Caribbean Pageant. For tickets, contact Sheila Omaid at 604-438-9158, Shama Ramnarine at 604-936-3194, Ram Ramsaroop at 604-722-5892 or 604-722-5892, James Prasad at 604-644-3751, Hari Singh at 604-731-4354, Annette Bacchus at 604-529-9079, Sherman Ramoutar at 604-522-2170.
Repair Cafés
Repair Cafes are community gatherings where fixer volunteers help visitors repair their broken household items – electronics, small appliances, textile, jewelry, woodwork, bikes, anything that is broken. Open to the public free of charge, the program aims to reduce waste, reverse the throw-away culture, share repair knowledge and bring the community closer. The Vancouver chapter was launched this past summer and have seen large demand at each of its monthly event. * Saturday, October 19, 10 a.m.-2 p.m., at Vancouver City Hall * Saturday, November 9, 10 a.m.-1 p.m., at Killarney Community Centre. www.metrovanrepaircafes.ca
DIVERSEcity Entrepreneur & Small Business Fair
The fourth annual DIVERSEcity Entrepreneur & Small Business Fair is being held during Small Business Week, on Wednesday, October 23, 5–8 p.m., at Surrey City Hall. It is a great starting point for not only newcomers, but any other emerging or new entrepreneur looking for information and inspiration to succeed. Free admission. Inspiring speakers and practical workshops, including keynote speaker Harry Narang. Exhibitor booths of organizations who offer self-employment and small business information and resources, including Small Business BC, Newton BIA, Beta Collective, Community Futures, Futurpreneur, Telus, Neil Squire Society and more. One-on-one advice to help you get started on your entrepreneurial journey. Business showcase of local immigrant entrepreneurs. Presentation of three Immigrant Entrepreneur Grant Awards (value of $1,000 each) (chosen through an independent judging process after an application process). For more information, see www.dcrs.ca/entrepreneurfair.
South Asian Seniors
Vedic Seniors Parivar Center of Vedic Hindu Cultural Society Surrey is going to celebrate the Festival of Lights (Diwali) with a get-together and a group birthday of 30 senior members on Thursday, October 24 at Ultimate Banquet Hall, 8072 120th Street in Surrey at 6 p.m. There will be live entertainment program with jokes, Bollywood music, a cake-cutting ceremony, appetizers, dinner and desserts. They have invited prominent musicians of the South Asian community to entertain. Prior registration is required. Contact Surendra Handa, Coordinator / Organizer at 604-507-9945.
Muriel Arnason Library: Diwali Celebration
Saturday, October 26, from 1 to 3 p.m., Muriel Arnason Library and the Township of Langley are celebrating their 16th annual Diwali (Festival of Lights). Everyone is invited to experience diversity of culture through crafts, face painting, henna, Indian music and dance, displays, and refreshments. The library is located at 20338 65th Avenue. Phone: 604-532-3590.
2019 Dhahan Prize Awards Ceremony
Saturday, November 2 at 6 p.m. at The Robert H. Lee Alumni Centre, University of British Columbia. Join in celebrating excellence in Punjabi literature. Ceremony begins at 7 p.m. followed by a catered reception. Tickets can be purchased at:
https://dhahanprize2019awardsceremony.eventbrite.com
The keynote speaker will be Balli Kaur Jaswal, author of four novels, including Singapore Literature Prize finalist Sugarbread, and the bestselling Erotic Stories for Punjabi Widows, which was a selection of Reese Witherspoon's book club. Her debut novel Inheritance won the Sydney Morning Herald's Best Young Australian Novelist award. She teaches creative writing at Yale NUS College. Her latest novel The Unlikely Adventures of the Shergill Sisters was released internationally earlier this year.
PICS Society: Zeenat Aman at Golden Glam-ma Pageant 2019
Famous Bollywood actress Zeenat Aman has agreed to be a part of PICS Society's first Beauty Pageant for Grandmothers: "Golden Glam-ma Pageant 2019" as a judge. The Golden Glam-Ma Pageant is a platform to empower seniors by showcasing their talent and giving them an opportunity to have their voices heard in the community. This fundraiser is on November 16 at 5 p.m. at Taj Park Convention Center in Surrey. The fundraiser will consist of a fashion show, prizes, silent auction, face painters, photo booth, henna artists, dinner, dancing and the inaugural Golden Glam-ma Pageant. Buy your tickets today by calling 604-596-7722. Learn more: https://pics.bc.ca/events/golden-glam-ma-pageant-2019/
(For more events, visit the "Events" section of our website at voiceonline.com)