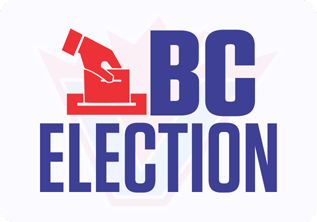 THESE are the BC election final voting results by party, according to Elections BC.
Application for a judicial recount may be made between the declaration of final election results by the district electoral officer following the conclusion of final count, and six days after that declaration.
At the conclusion of final count the election results were as follows:
| | |
| --- | --- |
| BC NDP | 57 |
| BC Liberal Party | 28 |
| BC Green Party | 2 |
The final voting results in West Vancouver-Sea to Sky are subject to a judicial recount.

As of November 08, 2020 4:13 p.m.List of Political Party Abbreviations
LIB – BC Liberal Party
NDP – BC NDP
GP – BC Green Party
LBN – Libertarian
OTHER – Parties not listed individually are grouped in the "OTHER" category above. B.C. Vision, Christian Heritage Party of B.C., Communist Party of BC, Conservative, Rural BC Party, Wexit BC. The "OTHER" category also includes Independent candidates and candidates with no ballot affiliation.