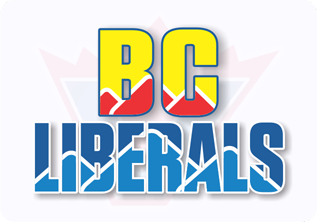 THE BC Liberals said on Thursday that for the third time in less than a week, one of BC NDP Leader John Horgan's candidates has been shown to be anti-Israel, and this one has expressed sympathy for the terrorist group Hamas.
Scott Andrews, John Horgan's hand-picked NDP candidate in the riding of Cariboo-Chilcotin, has advocated for a boycott of Israel and has sympathized with Hamas — a listed terrorist organization according to the Canadian government — referring to them as "directly in tune with public opinion" and a "dynamic, flexible, and representative" organization, said the BC Liberals.
They said that Andrews, on leave from a political position working for Horgan's NDP government in the B.C. Legislature to run as a parachute candidate in Cariboo-Chilcotin, is now the third NDP candidate to have been shown expressing views hostile to Israel, the world's only Jewish state and the only true democracy in the Middle East.
On Wednesday, NDP candidate in New Westminster Jennifer Whiteside was forced to walk back her past support of the Boycott, Divestment, and Sanctions (BDS) movement, which often relies on hateful anti-semitic tropes to undermine Israel's existence. This followed on the heels of Bryn Smith, the NDP's Surrey-White Rock candidate, having to address his own anti-Israel comments.
The BC Liberals said: "With three candidates now establishing a trend, British Columbians have to ask themselves: do we trust the NDP to govern BC?"
According to BC Liberals:
Hamas's governing charter explicitly calls for the eradication of Israel and claims that Jews are engaged in "an international conspiracy to gain control of the world."
Canada, the United States, and the European Union all designate Hamas as a terrorist organization.
Since 1994, Hamas has orchestrated terrorist attacks in Israel that have killed and injured hundreds of civilians.
In the Gaza Strip they control, Hamas has restricted freedom of speech, attacked journalists and its opposition, and "broadcasts children's shows which glorify suicide bombings and defame Jews."
Hamas restricts women's dress, enforces gender segregation, and criminalizes homosexual acts.
Sources:
https://www.adl.org/resources/glossary-terms/hamas
https://www.amnesty.org/download/Documents/MDE2199122019ENGLISH.pdf
Andrews' views on Hamas:
"Hamas finally emerged out of the specific context of the first Intifada against Israel as forces of dawa (missionary work) were no longer sufficient to stop Israel and the tactics of jihad or armed resistance were deemed necessary until all of Palestine had been retrieved."
"Although Hamas has embraced the tactics of armed resistance, it is still ultimately focussed on territory and community. By liaising with their constituents on a grassroots level, Hamas is directly in tune with public opinion."
"Hamas' rejection by Western powers only opens them up to direct aggression from Israel and prevents them from establishing order in the Gaza strip. For those who label Hamas as a terrorist organization, it is paramount that a movement not be mistaken for its tactics, but rather viewed in its entirety."
"Hamas is neither monolithic nor dogmatic; it is a dynamic, flexible and representative of an element within Palestinian society that must be recognized and represented in order for a solution to emerge to the Israeli-Palestinian conflict."