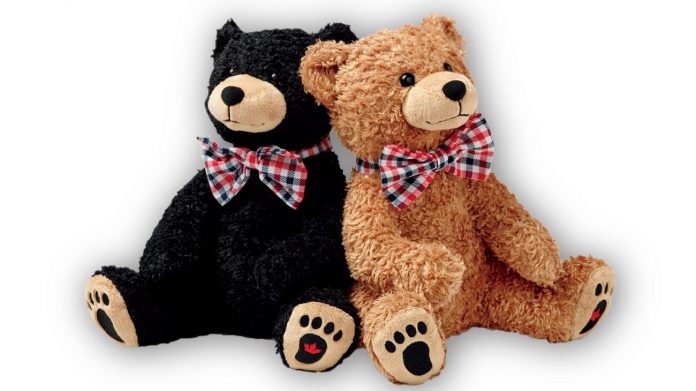 More than 22,000 donated bears were distributed last year
BC Liquor Stores is marking the 31st anniversary of its annual Share-a-Bear campaign, once again inviting customers to support a good cause.
From now until the end of December, customers can purchase a pair of stuffed bears for $11.70 plus tax – one to take home and a twin that will be donated to a local shelter, hospital or other charity in the same community.
More than 670,000 stuffed bears have been given to charities throughout the province since the program began.
"BC Liquor Stores teams are proud to have distributed more than 22,000 donated bears last year," said Jonathan Castaneto, Director, Store Operations, BC Liquor Stores. "They brought smiles to the faces of needy children all over the province."
This year's bears come in black and tan, each wearing a plaid bowtie and imprinted with a maple leaf on their paw. Customers also have the chance to enter a draw to win a larger version of the Share-a-Bear, as two winners will be drawn at each of the 197 BC Liquor Stores.
Employees at each BC Liquor Store choose the groups and charities to support, to demonstrate their commitment to social responsibility in the communities they serve around the province.
Quick Facts:
* More than 46,000 bears have been distributed to 197 BC Liquor Stores for this year's campaign, and more than half will be donated (many customers donate both bears).
* The program supports local charities, including Christmas stocking funds, hospitals, police and ambulance services, and other community support groups.