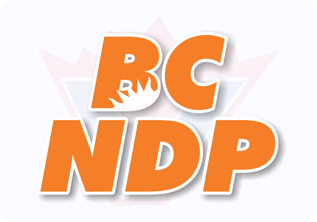 THE BC NDP received $1,298,837.30 in contributions in the fourth quarter of 2022 as compared to $1,182,262.14 that the BC Liberal Party garnered.
The BC Green Party got $418,319.02, while the Conservative Party reported $15,732.16 in contributions, according to political party interim financial reports for October 1 to December 31, 2022, Elections BC announced on Tuesday.
Scanned reports:
Interim financial reports are required for parties that receive annual allowances (per vote subsidies). Five parties were eligible to receive an annual allowance in 2022.
The filing deadline for these reports was January 30, 2023.
The interim financial reports must contain the following information for the period from October 1 to December 31, 2022:
political contributions accepted
transfers of money or other property or services given or received
prohibited political contributions received but returned to the contributor or paid to the Chief Electoral Officer
All reports for the fourth quarter of 2022 were received by the January 30, 2023 deadline.