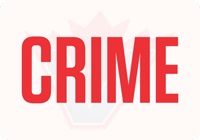 ON Friday night at 10:34 p.m., Abbotsford Fire Rescue Service (AFRS) firefighters responded to a report of a vehicle fire in the 5300 block of Bates Road.
Firefighters located an SUV-type vehicle that was fully engulfed in fire. When the fire was extinguished, a burned body was located inside.
Abbotsford Police Department's Patrol Officers, Major Crime and Forensic Identification Units remain on scene at this time.
Police are at the early stages of this investigation, however, this incident is being treated as suspicious.
The Abbotsford Police Major Crime Unit will be transitioning this investigation over to the Integrated Homicide Investigation Team (IHIT).