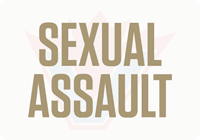 BURNABY RCMP on Tuesday announced charges against a Burnaby man in relation to an alleged sexual assault of a female child.
On May 7, the victim attended an RCMP detachment with her mother to report that she had been sexually assaulted by a man she had met online.
The man is alleged to have befriended the victim online, arranged to meet with her and then allegedly sexually assault her.
Burnaby RCMP's Child Abuse and Sexual Offences Unit (CASO) took conduct of the investigation after being made aware by a neighbouring police agency that the offence had allegedly taken place in Burnaby.
The CASO investigation led to the approval of the following charges by the BC Prosecution Service:
Sexual assault with a weapon
Sexual interference
Luring a child
Possession of a restricted weapon
Using a firearm in the commission of an offence
The suspect remains in custody.
As this matter is now before the courts and a publication ban is in place, police say they are unable to speak to any further details with regard to the investigation.
Burnaby RCMP thanked partner agencies at Surrey RCMP and in particular New Westminster Police Department for their assistance in this investigation.
"Our CASO Unit has done remarkable work in this investigation," said Inspector Matt Toews with Burnaby RCMP. "Through this team and our Victim Services team we are ensuring that the victim and her family are being supported through this difficult time."
Police are asking that parents take some time in the coming days to sit with their children and speak with them about the dangers associated with using social media platforms. Due to the ongoing COVID-19 pandemic, police are aware that many of the social connections being made by young people are virtual but it's hugely important that those connections are being made with people they know and trust.
Police say it's important that these conversations are ongoing and do not just take place when dangers associated with social media are being discussed. Take time to educate yourselves on the social media platforms being used by your children. Get to know who they interact with online and how that interaction takes place.
"With so many new social media platforms being used by young people each and every day we understand that it can be overwhelming for parents," said Burnaby RCMP Cpl. Mike Kalanj. "What we're asking today, is to follow the advice we've outlined, take the time to sit and chat with any young person using social media in your home."
For practical advice on having conversations with your children around safe social media use, consider checking out this guide