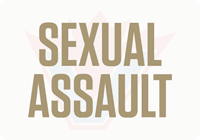 ON Friday, just after 5 a.m., Burnaby RCMP responded to a report of a sexual assault that is alleged to have occurred at UniverCity.

According to the female victim, at around 4:30 a.m., while out walking, she was approached by a man at Highland Court and University Crescent. The man is alleged to have approached the victim, assaulted her and then attempted to sexually assault her. The suspect left the area seconds after attempting to sexually assault the victim. It is unknown in what direction he then went.

The suspect is described as:
Black male
In his late 20's
6 ft tall
Medium build
Short, bushy curly beard with a moustache
Wearing a black hoodie, black sweat pants and a black baseball cap with a New York Yankees logo on it.
Officers conducted interviews and video canvassing throughout the day. At this time there is nothing to suggest that this incident is connected to a previous assault that took place on a trail near SFU on July 14.

Police are asking that anyone who may have been in the area of Highland Court, University Crescent or University High Street at 4:30 a.m. on Friday and may have seen anything suspicious, to contact Burnaby RCMP at 604-646-9999. If you wish to make an anonymous report, contact Crime Stoppers at 1-800-222-TIPS or www.solvecrime.ca.

Additionally, if you were driving in the area at this time and have any dashcam video you are asked to contact police.