FOLLOWING an extensive two-month investigation into an individual believed to be in the drug trade, Burnaby RCMP's Drugs and Organized Crime Section executed a search warrant at a residence in the 9300-block of Tower Road on Burnaby Mountain on March 2.
Police said a large amount of suspected drugs were seized:
5 kg of cocaine
1.5 kg of methamphetamine
200 g of fentanyl
A handgun and two prohibited, high capacity magazines were also found in the suite during the search.
The serial number on the handgun had been altered.
Magazines for this type of handgun are legally limited to 10 rounds. Two magazines seized from this residence had the capacity to hold 27 and 50 rounds.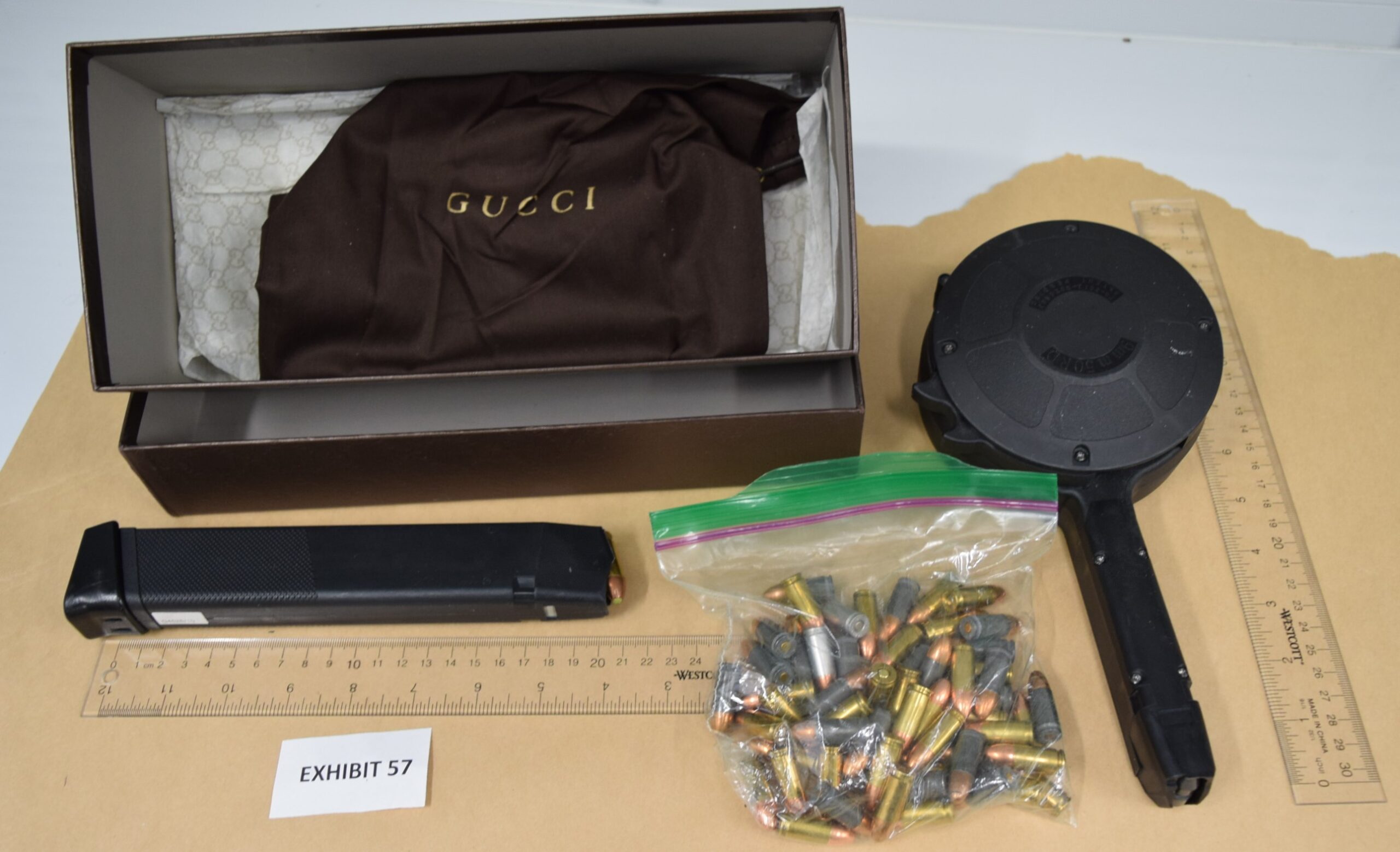 Along with the drugs and weapons, around $10,000 in cash, a large amount of drug packaging, equipment for re-pressing drugs and two vehicles were seized.
The residence was directly across the street from an elementary school and less than a block away from a busy daycare.
"It is troubling to see this type of drug seizure in any community, but it also demonstrates the link that exists between the drug trade and illegal firearms," said Cpl. Mike Kalanj. "While these drugs were likely destined to be trafficked illegally, investigators believe this seizure has significantly disrupted this trafficking organization as well as the movement of drugs throughout our communities."
Three individuals have been arrested in relation to the investigation. Numerous weapons and drug charges are expected to be forwarded for all three individuals.