HARJIT S. Sajjan, Minister of International Development and Minister responsible for the Pacific Economic Development Agency of Canada, on Tuesday announced that Canada is providing $10 million in humanitarian assistance to Turkey and Syria after a powerful earthquake and aftershocks struck Turkey and Syria on Monday, causing the death of thousands of people and destroying homes, roads, health facilities and other critical infrastructure.
In addition, Canada has allocated approximately $50 million in humanitarian assistance to Syria for 2023. Many Canadian-funded partners have already initiated emergency response activities in Syria, including the distribution of food by the World Food Programme, fuel for emergency heating by NGOs and UN agencies and tents, tarps and other shelter-related items by the UN Refugee Agency.
Canada continues to monitor the situation and remains in close contact with humanitarian partners to assess and respond to evolving needs.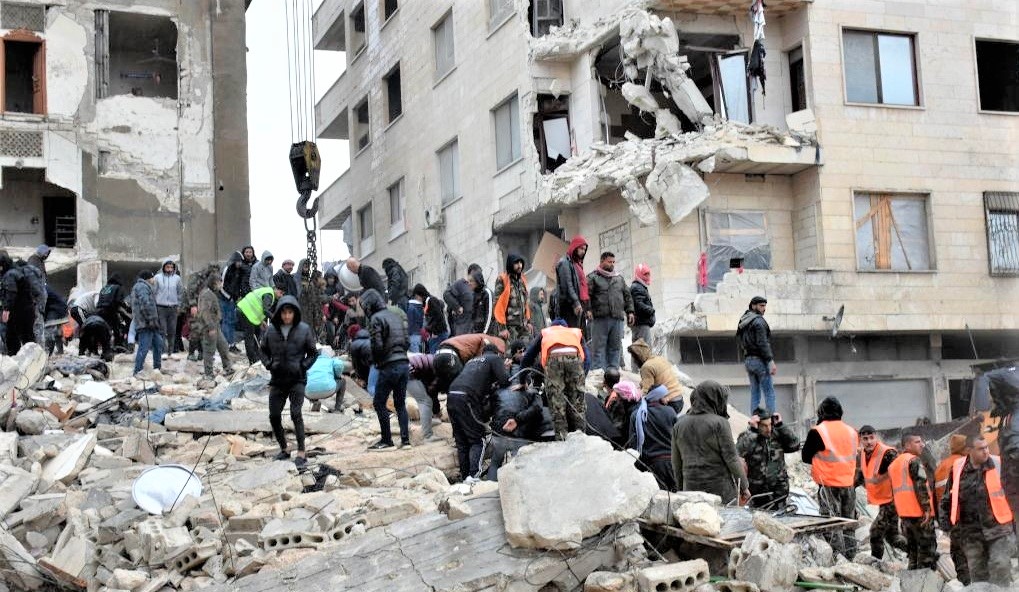 Sajjan said: "Canadians are deeply saddened by the loss of life and terrible destruction caused by the earthquakes. Our initial response will go toward meeting the immediate, most urgent needs of those impacted by these devastating events. We continue to look at ways we can support those affected during these difficult times."
According to the United States Geological Survey (USGS), a magnitude 7.8 earthquake struck south central Turkey near the Turkey/Syria border on February 6 around 4:15 a.m. local time. Just 11 minutes later, it was followed by a magnitude 6.7 aftershock. USGS observations and analyses indicate all these events are occurring within the East Anatolian fault system.
More than 7,000 people have been killed, and the death toll is expected to keep rising.
The Canadian Red Cross has launched the Earthquake in Türkiye and Syria Appeal to help people impacted by the devastating earthquakes.
The Red Cross Red Crescent is working to deliver emergency relief and to get help to those impacted by the earthquakes as quickly as possible.
Money raised will enable the Red Cross Red Crescent to provide immediate relief, ongoing recovery efforts, and resiliency and preparedness activities in impacted and surrounding areas. The activities and areas impacted may evolve based on emerging needs and compounding humanitarian crises.
Canadians wishing to make a donation to the Earthquake in Türkiye and Syria Appeal can do so online at www.redcross.ca or by calling 1-800-418-1111.