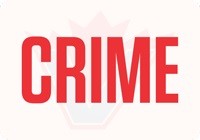 A charge of indignity to a dead body has been laid with respect to a suspicious death investigation in Coquitlam.
On March 10, at approximately 6:15 a.m., Coquitlam emergency responders were called to the 4000-block of Quarry Road in Minnekhada Regional Park for a suspicious fire where they came across a body.  Pen Jung Tracy Chen was arrested at the scene and has been charged with indignity to a dead body.  Chen appeared before a judge in B.C. Provincial Court on Wednesday. 
The Integrated Homicide Investigation Team (IHIT) is investigating the suspicious death in partnership with the Coquitlam RCMP.  IHIT continues to work alongside the Integrated Forensic Identification Services and the B.C. Coroners Service to identify the dead victim. 
Anyone with information is asked to call the IHIT information line at 1-877-551- IHIT (4448), or by email at ihitinfo@rcmp-grc.gc.ca.
Should you wish to remain anonymous, contact Crime Stoppers at 1-800-222-TIPS (8477).