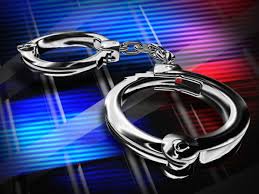 CHARGES have been laid against Mohammed Shalmeen Gafoor, 43, of Surrey after threats were made towards employees at a restaurant in Surrey last Sunday, Surrey RCMP announced on Tuesday.
On August 12, just before 6 p.m., Surrey RCMP responded to a report of a male threatening to cause harm at a local restaurant near the intersection of King George Boulevard and 96th Avenue.
Officers attended the scene and ensured all patrons were safely removed before subsequently entering the restaurant and arresting the suspect without incident. Upon a thorough search of the suspect and the restaurant, no weapons or explosives were located.
Gafoor has been charged with one count of public mischief, three counts of uttering threats, and three counts of unlawful confinement.
"This was a very traumatic event for patrons and employees of the restaurant," said Staff-Sgt. Kirk Duncan, Acting Major Crime Senior Investigator. "The calm and collected demeanour of the dispatcher combined with the quick response and actions of the responding officers enabled this incident to be resolved quickly and safely."
There were no reported injuries and police believe this to be an isolated incident.
Anyone with information about this incident is asked to contact the Surrey RCMP at 604-599-0502, or CrimeStoppers, if they wish to remain anonymous, at 1-800-222-8477 or www.solvecrime.ca