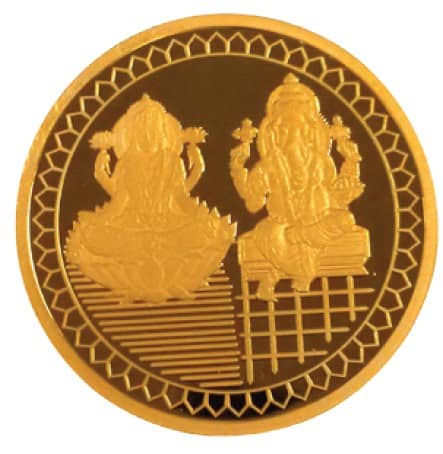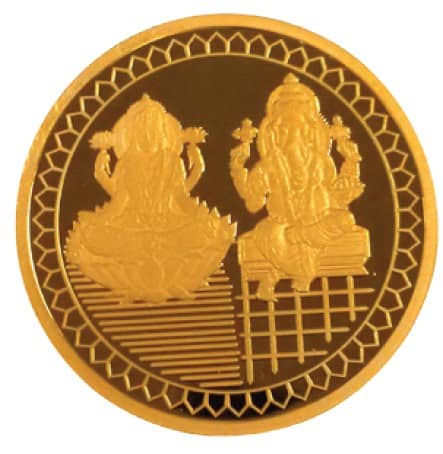 TORONTO: CIBC is once again exclusively offering Canadians unique festive Gold and Silver coins to commemorate this year's Diwali celebration, and is the only bank in Canada to offer these limited edition coins.
Diwali, also known as the Festival of Lights, is a five-day festival that starts on November 7th and is celebrated with great enthusiasm throughout the world. Traditionally, the third day of celebration is marked by exchanging gifts with family and friends. The night is celebrated with a lighting of fireworks to truly commemorate The Festival of Lights.
"Diwali has always been a great time of the year to celebrate life itself and the happiness each day brings," says Pradeep Gupta, Senior Program Manager, Alternate Solutions Group, CIBC. "On behalf of CIBC, we wish everyone a very Happy Diwali as we mark the Festival of Lights with our special commemorative coins."
This year, CIBC is offering two exclusive coin designs: Diwali Lakshmi and Diwali Khanda. The Diwali Lakshmi coins are unique as they have Lord Ganesh and Goddess Lakshmi on one side and Om on the other side. CIBC offers this design in both a 1oz 99.99% pure (24 karat) Gold coin, and a 1oz 99.99% pure Silver coin; the 1oz silver coin is priced at $54.95. The 1oz gold coin is dependent on the market price of gold.
In addition to the Diwali Lakshmi coin, CIBC's Diwali Khanda coins are designed with the Khanda on one side and the IK Onkar on the other side. This design is available in a 10g 99.99% (24 karat) pure Gold coin, and a 1oz 99.99% pure Silver coin. The silver Diwali Khanda coin is $59.95 and the 10g gold coin is $625.
All of the Diwali coins are packaged in a beautiful black box with an attractive red cover in celebration of Diwali. In addition to our medallions, enjoy CIBC's competitive pricing on gold and silver bullion bars and coins. In addition to being a thoughtful gift, the coins can be a timely investment option.
Diwali and bullion products are available to order at any CIBC Banking Centre or online at cibc.com/preciousmetals for a free and secure delivery to your home or to your preferred CIBC Banking Centre.
Precious Metals purchases are tax exempt in Ontario, HST is not applied to the purchase of any CIBC Gold and Silver coins within the province.
This year, CIBC is taking part in the tradition of exchanging gifts by gifting one lucky client with a 1 oz Gold Diwali coin**. Clients that purchase any CIBC precious metals between October 1st and November 9th will automatically be entered into the contest.
The coins are highly popular, and we have sold out in previous years! Coins are only available while supplies last.
List of  CIBC Banking Centers with inventory:
Brampton: CIBC Bovaird and Airport Banking Centre, CIBC Bovaird & Conestoga Banking Centre, CIBC Bramalea Road Banking Centre, CIBC Bramalea & Mayfield Banking Centre, CIBC Dixie & Highway 7 Banking Centre, CIBC Dixe & Peter Robertson Banking Centre, CIBC Highway 50 & Castle Oaks Crossing Banking Centre, CIBC Highway 7 & Airport Road Banking Centre, CIBC Highway 10 & Steeles Banking Centre. Etobicoke: CIBC Albion Road & Kipling Banking Centre, Etobicoke General Hospital Branch. Mississauga: CIBC Britannia & Latimer Heartland Banking Centre, CIBC Erin Mills Town Centre Banking Centre, CIBC Mississauga City Centre Banking Centre, CIBC Mississauga Road & Williams Parkway Banking Centre, CIBC The Westwood Square Banking Centre, Meadowvale Town Centre Branch Toronto: CIBC Commerce Court-Main Banking Centre.  Vaughan: CIBC Highway 400 & Major Mackenzie Banking Centre. Markham: Markham and Steeles Banking Centre Vancouver: CIBC Fraser & 46th Banking Centre.
*Standard delivery time is 3 to 5 days for home delivery in urban areas. It will take one to two weeks in rural areas.
** No purchase necessary. The CIBC Diwali Contest runs October 1 to November 9, 2018. The Contest is open to legal residents of Canada (excluding Quebec) who are sixteen (16) years of age or older as of the date of entry. There is one (1) prize available to be won consisting of one (1) 1 oz. gold Diwali Lakshmi medallion with an approximate value of $1715. Odds depend on number of eligible entries received. Math skill-test required. For full Contest details, please visit www.cibc.com/preciousmetals