THE community is mourning the sudden passing away on February 13 of 14-year-old Robin Singh Janjua who played on Delta Hockey Academy's U15 Green team. Earlier, he played with Semiahmoo Minor Hockey in South Surrey/White Rock.
The Delta Hockey Academy posted the following on Twitter on February 21: "It is with deep sadness that we announce the passing of Delta Hockey Academy student-athlete Robin Janjua. Robin was a kind-hearted young man who will be greatly missed by his U15 Green teammates and the entire Delta Hockey Academy family.
"Over the past week our community has been grieving the loss of our friend and our teammate. … We will continue to work with the Janjua family to honour Robin's legacy as an exceptional student, athlete and teammate. Thank you to the wider hockey community for supporting our student-athletes during this difficult time and for honouring Robin's life in your own ways over the past week. We'll miss you so much, Robin."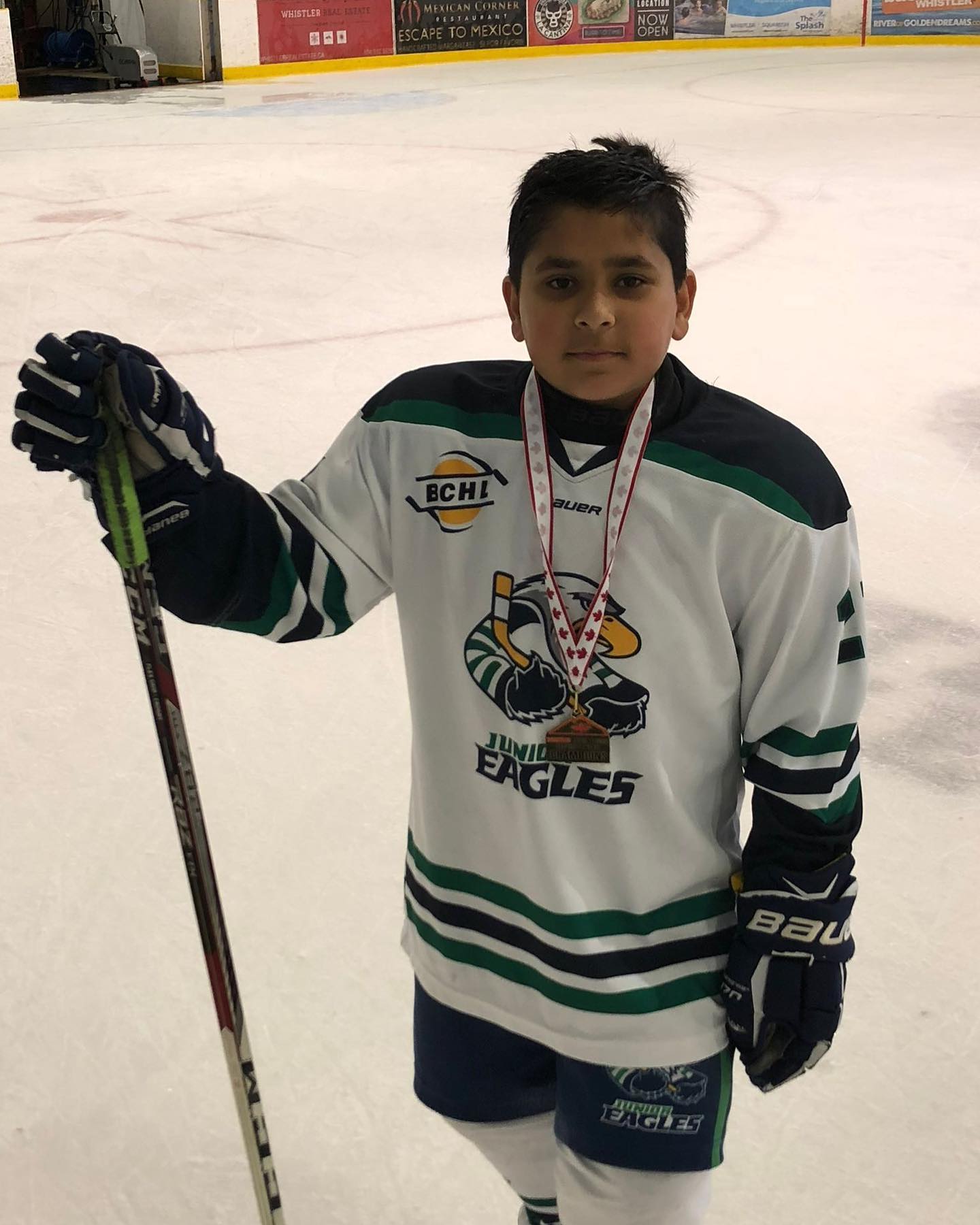 The Surrey Eagles posted the following on their Facebook: "The Surrey Eagles are grieving the loss of one of the brightest stars of our local community, in the passing of Robin Janjua. Along with the Janjua family, our players and families, we remember the unforgettable presence that Robin brought as he touched the hearts of our entire hockey community in Surrey.
"He was a beloved son, brother and friend to many. He absolutely loved the game of hockey, he was exceptionally talented and had a strong commitment and positive attitude whenever he played. Robin embodied the essence of what it meant to be a great teammate, and his loss will continue to be felt deeply across the hockey community. On behalf of the Surrey Eagles, our players and parents, we are sending our thoughts and prayers to the Janjua family at this very difficult time.
"All are welcome to attend the funeral for Robin Janjua on Saturday, February 25th at 10:00am at Riverside Funeral Home in Delta."
A few days earlier, on February 19, the Surrey Eagles held a pregame ceremony to honour Robin with. They posted the following on their Facebook page: "Our hockey community is hurting following the passing of Robin Janjua. In honour of Robin and in the support of the Janjua Family, both the Eagles and [Chilliwack] Chiefs are using Robin's favourite color, blue stick tape tonight as well as stickers with Robin's initials on their helmets."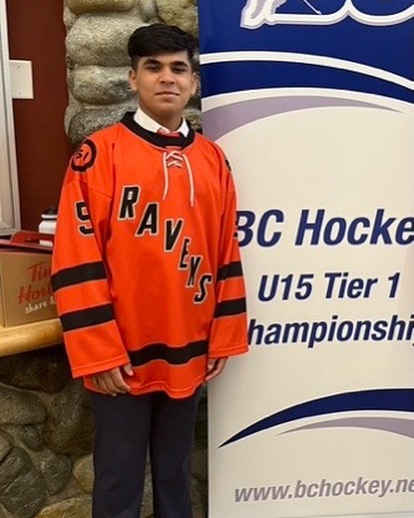 Semiahmoo Minor Hockey on its Facebook page wrote: "Semiahmoo Minor Hockey is grieving the loss of one of its brightest stars with the passing of Robin Janjua. Along with the Janjua family, our players and families, we remember the unforgettable presence that Robin brought as he touched the hearts of our entire community. Robin left the Ravens to play for Delta Hockey Academy at the start of this season. He is a beloved son, brother and friend to many. He absolutely loved the game of hockey, he was exceptionally talented and had a strong commitment and positive attitude whenever he played. Robin embodied the essence of what it meant to be a great teammate, and his loss will continue to be felt deeply across the hockey community. On behalf of Semiahmoo Ravens Hockey, our players and parents, we are sending our thoughts and prayers to the Janjua family at this very difficult time."