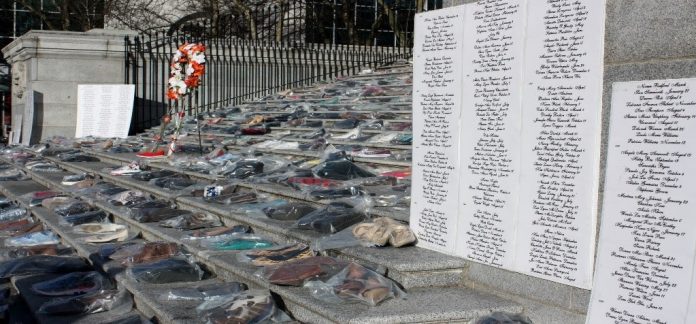 Friday, December 6
8 a.m. – 3 p.m., ceremony at 1 p.m.
VANCOUVER ART GALLERY (Robson Street side)
THE 17th annual Vancouver Shoe Memorial takes place Friday, December 6, on the steps of the Vancouver Art Gallery (Robson Street side).
The Shoe Memorial places a pair of donated shoes on the VAG steps to commemorate women killed in British Columbia, with their names displayed, says UFCW Local 247 .
From 1997 – 2015 alone, a period for which we have reliable statistics, 545 women were murdered in B.C.
Following the ceremony, the shoes and boots donated for the memorial are then donated to women's emergency shelters for women and children in need.
The Shoe Memorial takes place each year on December 6, one of many gatherings and memorials across Canada to mark the National Day of Remembrance and Action on Violence Against Women. These events commemorate the 14 women murdered on December 6, 1989, at Montréal's École Polytechnique as the victims of gender-based violence.
For more background on the Shoe Memorial, see: