ON Tuesday, to a packed room at Tsawwassen Springs, Delta Mayor George Harvie announced his full slate of candidates that will run under the Achieving for Delta team in the upcoming municipal election.
"Over the last four years, I have worked to deliver on record investments while keeping taxes low and Delta debt-free," said Harvie. "I'm proud of our achievements, but there is much more to do. It's time to elect a full team of Achieving for Delta council and school board candidates to continue moving our community forward."
He noted: "Our Achieving for Delta team represents a wide range of experience, ages, and backgrounds. With strong representation from both North and South Delta, every single one of our candidates is qualified and ready to lead. I am incredibly proud of the full team that we have assembled."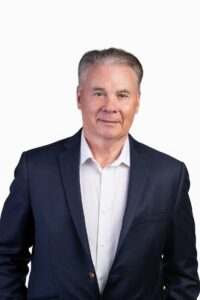 Leading Harvie's School Board slate is three-time trustee and current School Board Chair, Val Windsor.
"For the past three elections I have run as an independent. This is the first time in my career that I have run with a team," said Windsor. "George Harvie knows how to bring people together and I am proud to be running on his team. It is vital that Council and School Board continue to work together to deliver on needed projects for our community."
Incumbent Councillor Dylan Kruger said he was excited to get to work under Harvie's leadership. "George Harvie has assembled the most diverse and qualified team in our city's history," said Kruger. "Under Mayor Harvie's leadership, our team is organized, motivated, and ready to work hard to win the support of Delta residents."
On May 24, incumbent Councillor Bruce McDonald and School Board Trustee Laura Dixon announced their retirement from public office, offering up full endorsements for Harvie and his Achieving for Delta team of candidates.
The Achieving for Delta Council candidate team includes incumbent councillors Alicia Guichon and Dylan Kruger, incumbent School Board Trustees Daniel Boisvert and Jessie Dosanjh, Parks and Recreation Commissioner Rod Binder, and business leader Jennifer Johal.
The Achieving for Delta School Board Trustee candidate team includes incumbent Board Chair Val Windsor, incumbent School Board Trustee Erica Beard, Nimmi Daula, Ammen Dhillon, Masako Gooch, Maury Kask, and Joe Muego.
"Our team is ready to hit the ground running," said Harvie. "Starting this week, we will be knocking on doors across Delta to spread the news and ask for our community's support. Delta is one of the best communities in Canada to live and raise a family. Together, let's make it number one."
Harvie is set to lay out a comprehensive platform over the coming months that will focus on low taxes, safer communities, keeping families and seniors together, and achieving investment for a more livable and climate-resilient Delta.
The municipal election will be held on October 15.
On Tuesday, May 31, Mayor George Harvie and the Achieving for Delta team are hosting a North Delta Campaign Launch at 7 p.m. at the Crown Palace Banquet Hall (12025 Nordel Way, Unit 201). The community is encouraged to come out and meet the Achieving for Delta team at this event.
Eventbrite link: https://www.eventbrite.com/e/north-delta-campaign-launch-tickets-348999265197