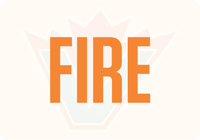 DELTA Police on Wednesday confirmed that a fire at abandoned residences on Monday (October 7) on 8A Avenue in Tsawwassen is considered suspicious.
Police were notified of the fire at approximately 9:20 p.m. on Monday. When police arrived at the scene, they found that the first residence at 5375 8A Avenue was fully engulfed in flames and the neighbouring abandoned residence at 5385 Avenue had also suffered significant fire damage. A third property at 5361 8A Avenue suffered damage to its eastern side, likely due to the heat of the blaze.
Police were engaged in containing vehicle and pedestrian traffic the night of the fire to ensure Delta Fire had space to safely do their jobs, and to ensure the safety of the public. Neighbouring residences were also evacuated for a time because of the risk of the fire spreading.
All of the homes impacted by the fire were confirmed to be vacant and were slated for demolition.
"Police believe these fires are suspicious in nature," said Cris Leykauf, spokesperson for Delta Police. "Officers are still looking to speak with witnesses from this night, particularly a male seen on a bike by several witnesses."
"We understand there may be some concern in Delta with the recent fire in Ladner, but officers wish to reassure the community that they do not believe the fire at the abandoned Tsawwassen residences is linked to the recent fire at the tattoo shop in Ladner."
If you have any information regarding the October 7 fire and have not yet spoken to police, call 604-946-4411 and quote file 19-23136. If you wish to be anonymous, you can contact CrimeStoppers 24/7 at 1-800-222-TIPS (8477).